MEGA MONSTER MEETING is back!
october 8, 2023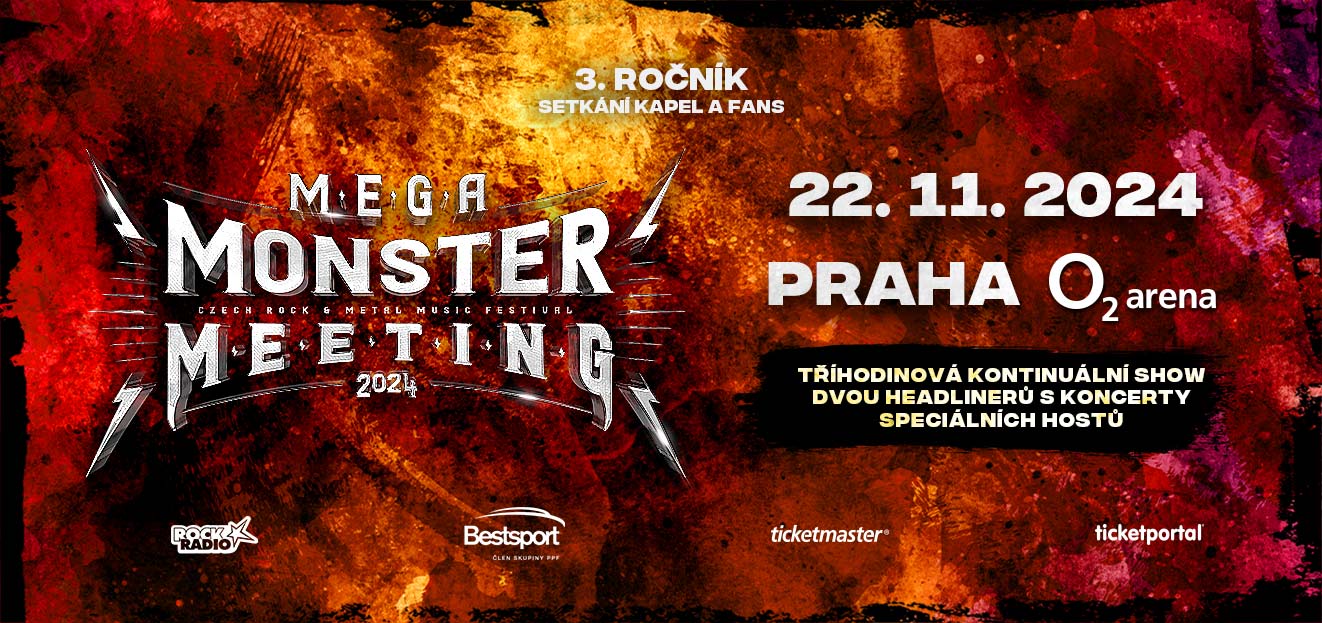 Exclusive concert project Monster Meeting returns in 2024! The popular concert show will offer a special performance by two leading rock performers at the same time on one stage. A unique musical and audiovisual experience in the form of headliners will be complemented by the performances of several guests.
The tour will visit fifteen open air venues and amphitheaters in spring and summer, and the grand finale will take place in Prague's O2 arena. Don't miss this unique rock event, it's going to be big, it's going to be exclusive, it's going to be monstrous.
Mega Monster Meeting reveals first guests and one of two headliners! 22.11. A truly unique rock experience awaits you at the O2 arena in 2024, just the names of the opening guests promise a unique evening. It will start with metal legend Arakain, who sold out the neighboring O2 universum as part of the 40th anniversary celebration. Another indispensable part of the Czech rock scene, Alkehol, will be added to them.
But who will then own the main three-hour continuous show, in which, as part of the Monster Meeting tour, two bands will be presented at the same time on one stage with an epic scene and spectacular effects? The first place is occupied by the participant of the first year, Traktor! And who will join them? You will find out on 10.12. 2023.
For more information, follow www.monster-meeting.cz.