O2 arena will host the first K-pop festival in Central Europe
september 7, 2023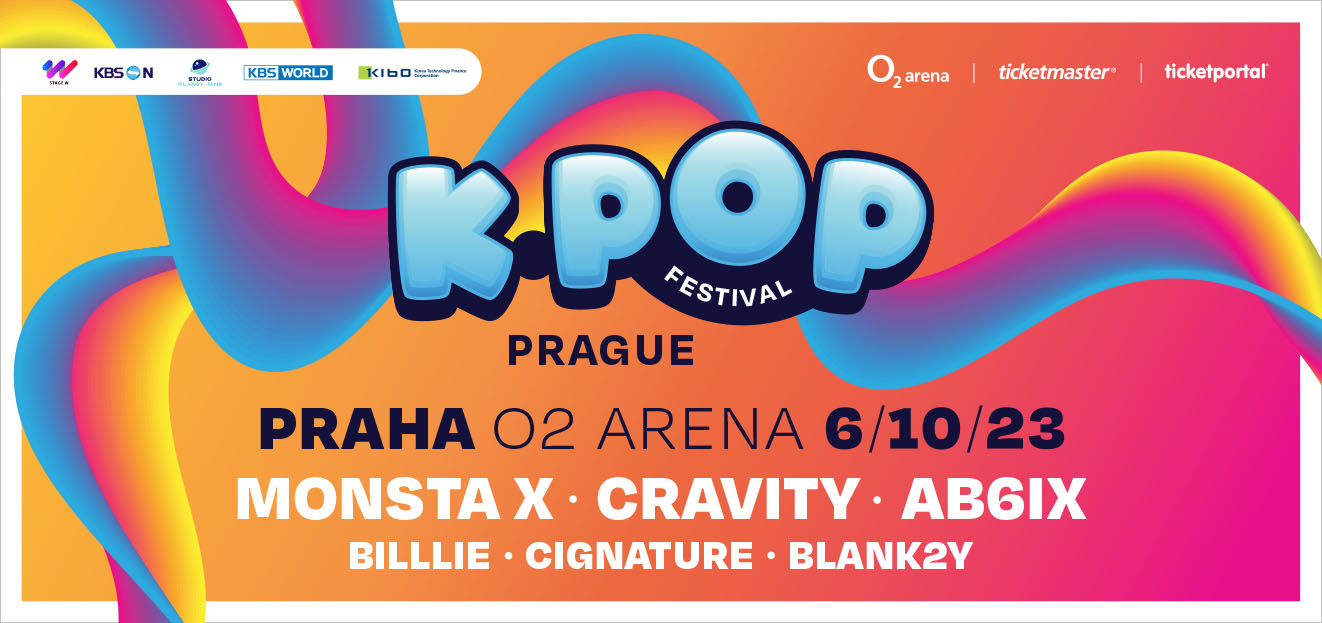 Czech fans will soon experience their first true K-pop celebration. It will take place on Friday, October 6th, at the O2 arena Prague as part of the unique K-POP Prague 2023 festival, featuring authentic Korean stars. In addition to the already announced boy groups Monsta X, Cravity, and AB6IX, organizers are now adding three more stellar names. The unique show will also feature the boy band Blank2y and girl groups Billlie and Cignature. Dominika Hašková, a singer from the band We Are Domi, will guide the audience through the festival alongside a Korean host.
K-pop is a blend of music, fashion, and dance. K-pop groups are known for catchy songs, elaborate music videos, captivating choreography, and imaginative costumes. Their members often appear at prestigious fashion events around the world and are considered fashion icons. These are all reasons why K-pop is perhaps the biggest contemporary music phenomenon. Now, the Czech audience will have the opportunity to experience it firsthand.
South Korean girl superstars will also arrive.
The organizers of the K-POP festival Prague 2023 event initially announced three South Korean boy supergroups, Monsta X, Cravity, and AB6IX. Now, they are adding three more star-studded names. The seven-member girl group Billlie fascinates fans worldwide with their unique perspective on the world and boundless versatility, captivating both eyes and ears. The girls from the group Cignature promise an unforgettable musical and visual experience, focusing on synchronized visuals and captivating choreography. The lineup is completed by the boy group Blank2y, which is among the most prominent representatives of the latest K-pop generation.
Dominika Hašková, known not only in the Czech Republic but also as a member of the Czech-Norwegian electropop trio We Are Domi, will guide the audience through the festival as a co-host. "It is a great honor for me to be chosen as a co-host for this grand show by members of both the Czech and Korean teams. I hope people of all generations will attend the festival and personally experience the unconventional performances by South Korean bands. The K-pop scene is known for not only its great music but also for delivering an amazing visual show that nobody should miss," says Dominika Hašková.
THE OFFICIAL SELLERS OF TICKETS FOR EVENTS AT THE O2 ARENA ARE TICKETMASTER AND TICKETPORTAL. WE DO NOT WARRANT THE VALIDITY OF TICKETS PURCHASED FROM OTHER SELLERS.