50 Cent adds a second concert at the O2 arena
august 5, 2022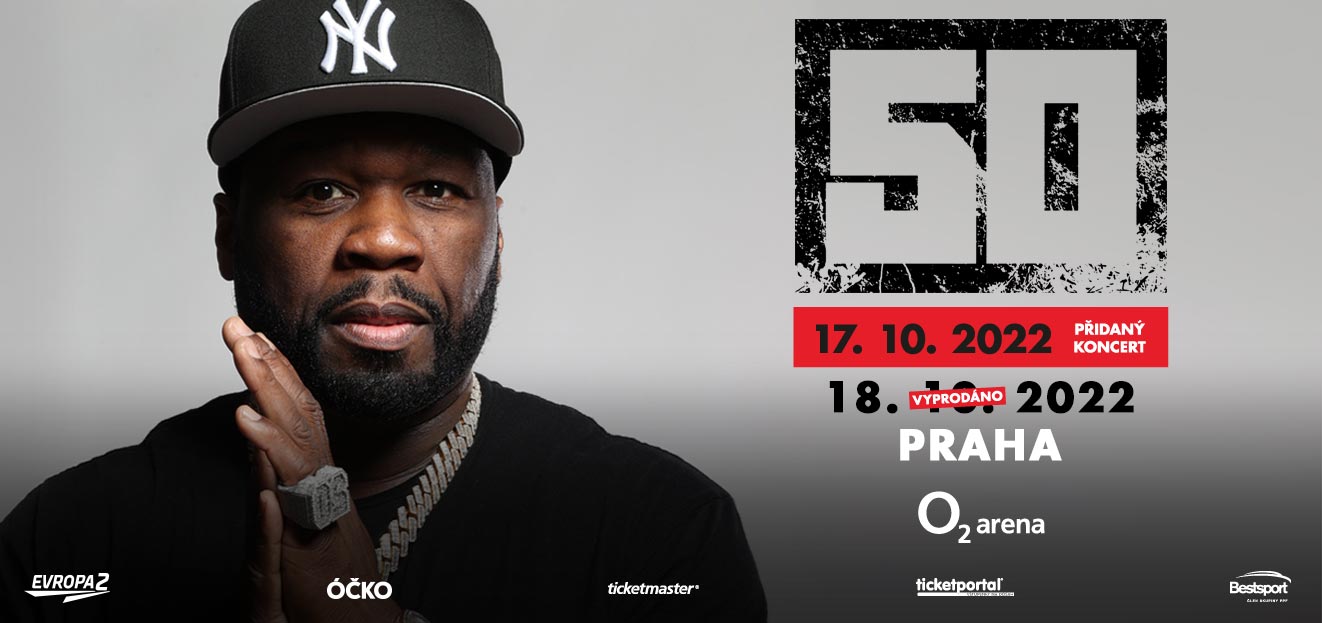 Less than a week after announcing his concert at the O2 arena, the legendary rapper 50 Cent announces that it is sold out and, due to the great interest of fans, he is adding another concert. The added concert will take place in the largest Czech hall on October 17, 2022 from 20:00.
Although 50 Cent, whose real name is Curtis James Jackson III, decided to extend his current tour with a stop in Prague only at the last minute, listening to the Czech fans paid off! The supporters of one of the leading artists of his time then sent a clear message back. With an unprecedented wave of interest, they showed that his domestic fan base is still quite large and cannot wait for the artist's return after 12 years. The long-awaited return of the author of the hits In Da Club, Candy Shop and many others will take place in style on October 17 and 18, 2022 in O2 arena, Prague.
A legendary rapper, in-demand producer, occasional actor and director, and extremely successful entrepreneur, he is recognized as one of the most talented and prolific musical artists of his time. The Grammy Award winner rose to fame with his debut album Get Rich or Die Tryin', which sold more than 30 million copies worldwide. The record from 2002, with which Jackson was helped by then more famous colleagues Dr. Dre and Eminem, broke records and rewrote music history, 50 Cent collected numerous awards for the album.
With experienced fighters Dr. Dre and Eminem recently reunited on the same stage for a rousing halftime performance at the Super Bowl, the highly watched sports holiday of American football. The whole world enthusiastically watched the phenomenal Halftime Show, which this time belonged to hip-hop legends. The named trio was joined by Snoop Dogg with Kendrick Lamar and, last but not least, the queen of hip hop and soul, Mary J. Blige.
Even years after his breakthrough album, Jackson continues to dominate the top ranks of the world charts and has many unlistenable megahits to his credit, either as an author or performer, alone or in collaboration with world music stars.
THE OFFICIAL SELLERS OF TICKETS FOR EVENTS AT THE O2 ARENA ARE TICKETMASTER AND TICKETPORTAL. WE DO NOT WARRANT THE VALIDITY OF TICKETS PURCHASED FROM OTHER SELLERS.