Skyboxes
Attractive environment, exclusive services
A total of 65 Skyboxes on the 3rd Floor are designated for tenants who can appreciate exclusive service environment. The O2 Arena Skyboxes provide comfortable environment in which you can enjoy attractive events and therefore are ideal for company presentations, business meetings and communication with interesting people.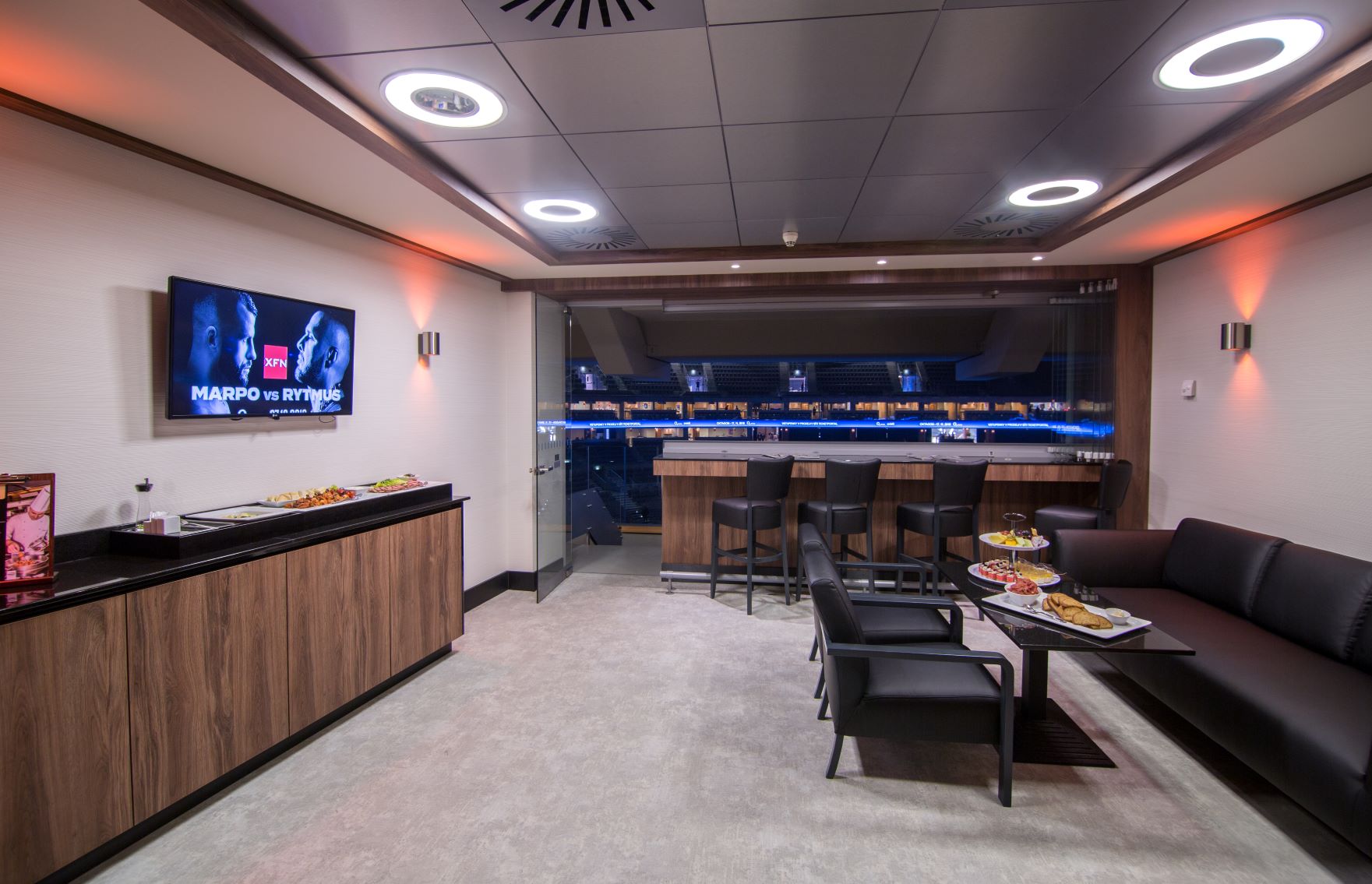 Individual Skyboxes feature a mini foyer with restroom, spacious lounge, kitchenette, glass front wall and a balcony with auditorium seats. The services provided include internet and telephone connections, the internal TV circuit monitors, separated, entrances, restaurants and parking spaces. Each Skybox can accommodate 15 to 20 people.
To rent a Skybox, a lease contract is concluded for at least 1 year.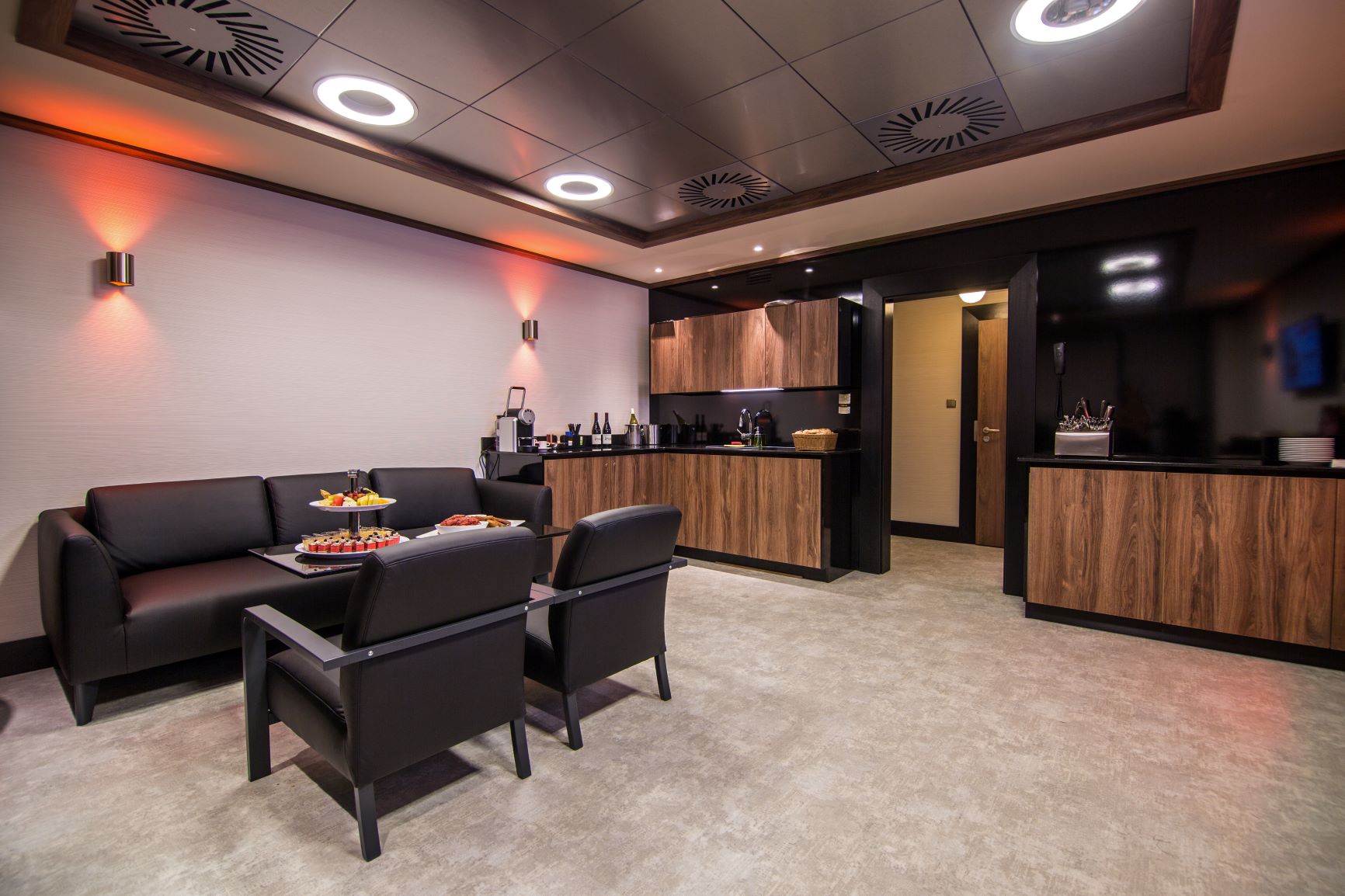 Short description
Separate entrance in the O2 Arena and to the Skybox private Floor (3rd Floor of the O2 Arena)
Mini foyer, restroom, large lounge with a kitchenette, stylish furniture and comfortable sitting area
Bar overlooking the arena
Private balcony with high-standard seats
Refreshments served and other services provided
Audio-video equipment including a DVD player and plasma TV connected to the arena TV circuit
Land line and internet connections
Stylish STARS BAR
Hall of Fame, conference and meeting rooms
Photocopying, fax and other services available at the Skybox reception desk
Access daily 8 AM–12 PM (also on days when no events are scheduled)
General conditions for providing catering services can be found HERE