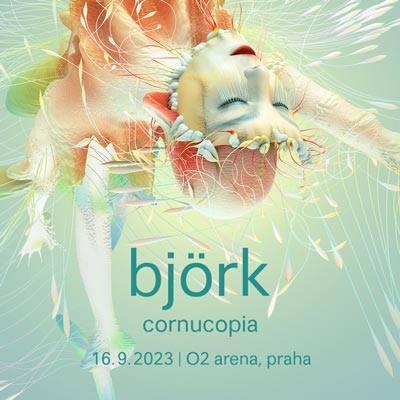 Organizer – LIVE NATION CZECH REPUBLIC s.r.o.
Majitel vstupenky je povinen nosit ji po celou dobu pobytu v O2 areně a na požádání pořadatele ji předložit ke kontrole. Vstupenka platí jen pro uvedený den, akci, místo konání, sedadlo. Je platná pouze s kontrolním ústřižkem a opravňuje k jednomu vstupu do arény. Po opuštění O2 areny pozbývá platnosti. Dodatečnými úpravami se stává vstupenka neplatnou. V případě uplynutí platnosti vstupenky, jejího poškození, zničení, ztráty nebo krádeže nelze vstupenku vyměnit ani nahradit její hodnotu ani poskytnout jinou kompenzaci. Další převod, prodej nebo zbavení se vstupenky bez písemného souhlasu pořadatele nebo pokus o další prodej za cenu vyšší, než je na vstupence vytištěna, způsobuje její neplatnost. Majiteli takové vstupenky bude odepřen vstup na místo konání akce nebo bude vyveden a zakládá to důvod pro zabavení vstupenky bez náhrady její nominální ceny nebo jiné kompenzace.
Vstupenka je cenina, její padělání a pozměňování je zakázáno. Pořadatel odepře vstup na akci všem majitelům takových vstupenek.
Zaplacené vstupné se nevrací, vstupenka se nevyměňuje. V případě zrušení akce zodpovídá za vrácení vstupného pořadatel. V případě zrušení akce uplatní majitel vstupenky nárok na vrácení vstupného dle pokynů pořadatele. Servisní poplatky se nevracejí. Náhrada zvláštních nákladů (např. hotel, jízdní výlohy) se neposkytuje. Změna programu vyhrazena. Datum a čas akce mohou být změněny bez upozornění.
Je zakázáno fotografování a pořizování obrazových a zvukových záznamů v průběhu akce včetně přestávek. Dále je zakázáno používání laserových ukazovátek, vnášet do objektu na akci kamery, profesionální fotoaparáty a tablety.
Na akci jsou poskytovány slevy. Pořadatel poskytuje slevy na vstupném držitelům průkazu ZTP/P – vozíčkářům a jejich průvodcům.
Při plnění povinností vyplývajících z prodeje vstupenek bude IRSnet CZ s.r.o. postupovat ve shodě s platnými obchodními podmínkami pro poskytování služby prodej vstupenek na sportovní a kulturní akce prostřednictvím prodejní sítě TICKETPORTAL. Aktuální znění obchodních podmínek je k dispozici na www.ticketportal.cz.
Björk has announced the Cornucopia arena tour, commencing in Lisbon, Portugal in September of this year. Concepted upon Björk's last album 'Utopia', Cornucopia debuted as a residency show at NYC's The Shed, receiving stellar reviews, with Rolling Stone commenting that it was a 'spectacle of cutting-edge sound and image'.
The new Cornucopia show sees the original stage show of her catalogue music, reworked to include music from her current Grammy-nominated album 'Fossora'.
"cornucopia was always intended to be a world for both utopia and the album after that ….
which is now out there called fossora .
so i am truly excited to premier those 2 worlds colliding , this autumn in southern europe ,. " – Björk
Cornucopia includes digital visuals created by media artist Tobias Gremmler, Andy Huang, Nick Knight, M/M, stage design by Chiara Stephenson, the flute septet Viibra, clarinet players, a harpist, percussions, electronics and a number of bespoke instruments implemented in the innovative surround sound stage design including a custom reverb chamber.
THE OFFICIAL SELLERS OF TICKETS FOR EVENTS AT THE O2 ARENA ARE TICKETMASTER AND TICKETPORTAL. WE DO NOT WARRANT THE VALIDITY OF TICKETS PURCHASED FROM OTHER SELLERS.