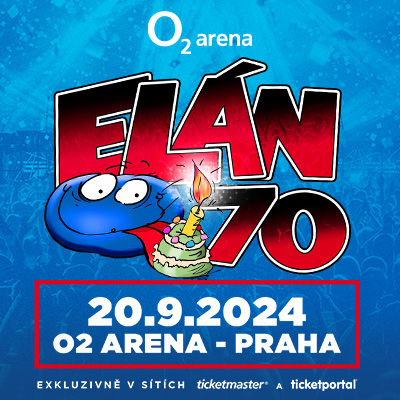 Organizer – IIME odštěpný závod
Vstupenka platí jen pro uvedený den, hodinu, akci, místo konání a sedadlo, je platná pouze s kontrolním ústřižkem a opravňuje k jednomu vstupu. Po opuštění místa konání akce pozbývá platnosti. Dodatečnými úpravami se stává vstupenka neplatnou. V případě uplynutí platnosti vstupenky, jejího poškození, zničení, ztráty nebo krádeže nelze vstupenku vyměnit ani nahradit její hodnotu ani poskytnout jinou kompenzaci. Další převod, prodej nebo zbavení se vstupenky bez písemného souhlasu pořadatele nebo pokus o další prodej za cenu vyšší, než je na vstupence vytištěna, způsobuje její neplatnost. Držiteli takové vstupenky bude odepřen vstup na místo konání akce nebo bude vyveden a zakládá to důvod pro zabavení vstupenky bez náhrady její nominální ceny nebo jiné kompenzace.
Vstupenka je cenina, její padělání a pozměňování je zakázáno. Pořadatel odepře vstup na akci všem držitelům takových vstupenek.
Zaplacené vstupné se nevrací, vstupenka se nevyměňuje. V případě zrušení akce zodpovídá za vrácení vstupného pořadatel. V případě zrušení akce uplatní držitel vstupenky nárok na vrácení vstupného dle pokynů pořadatele. Náhrada zvláštních nákladů (např. hotel, jízdní výlohy) se neposkytuje. Změna programu vyhrazena. Datum a čas akce mohou být změněny bez upozornění.
Je zakázáno fotografování a pořizování obrazových a zvukových záznamů v průběhu akce včetně přestávek, vyjma malých kompaktních fotoaparátů. Dále je zakázáno vnášet do objektu kamery, profesionální fotoaparáty, tablety a zároveň je zakázáno používání laserových ukazovátek.
Pořadatel poskytuje slevy na vstupném vozíčkářům (držitelům průkazu ZTP/P) a jejich průvodcům.
Při plnění povinností vyplývajících z prodeje vstupenek bude IRSnet CZ s.r.o. postupovat ve shodě s platnými obchodními podmínkami pro poskytování služby prodej vstupenek na sportovní a kulturní akce prostřednictvím prodejní sítí Ticketmaster a Ticketportal. Aktuální znění obchodních podmínek je k dispozici na www.ticketmaster.cz a www.ticketportal.cz.
One of the most popular Czechoslovak bands, Elán, which has not performed live since 2018, will play exceptional indoor concerts next year. On Friday, September 20, 2024, they will perform at the O2 Arena in Prague, and a week later at the TIPOS Arena – Ondrej Nepela Winter Stadium in Bratislava. The reason for the one-time return to the stage is the celebration of singer and bassist Jož Ráž's 70th birthday. Together with Vašo Patejdl, they founded the band fifty-five years ago. Advance sales for concerts called ELÁN 70 start on May 9 at 8 p.m.
"Fans who love Elan's music have a unique opportunity to experience the band live twice more. This is despite the fact that most of them didn't even hope for it anymore. The band has announced the end of its concert career. However, they still have energy to spare and want to share it with the audience to celebrate their birthday. Fans will be able to sing with Elan the songs that have accompanied them for a large part of their lives," says Elan's manager Michal Čimera. He also adds that the band is not planning any more concerts.
Elán last performed in 2018, when it ended a spectacular Czechoslovak indoor and open-air tour full of visual effects and projections in Prague's sold-out O2 Arena. The band then expanded to include a brass section, strings and vocalists. Jožo Ráž said at the time that he would like to end up at the peak of his fame, but admitted that he could still perform with the musicians if there was a really special reason.
Elán was founded in 1968. They released fifteen studio albums, five English albums and a number of compilations, which earned them a whopping 25 platinum records. The concert of Elán at Letná was not missed by 100,000 fans and the Slovaks sold out the famous Carnegie Hall in New York in 2007.