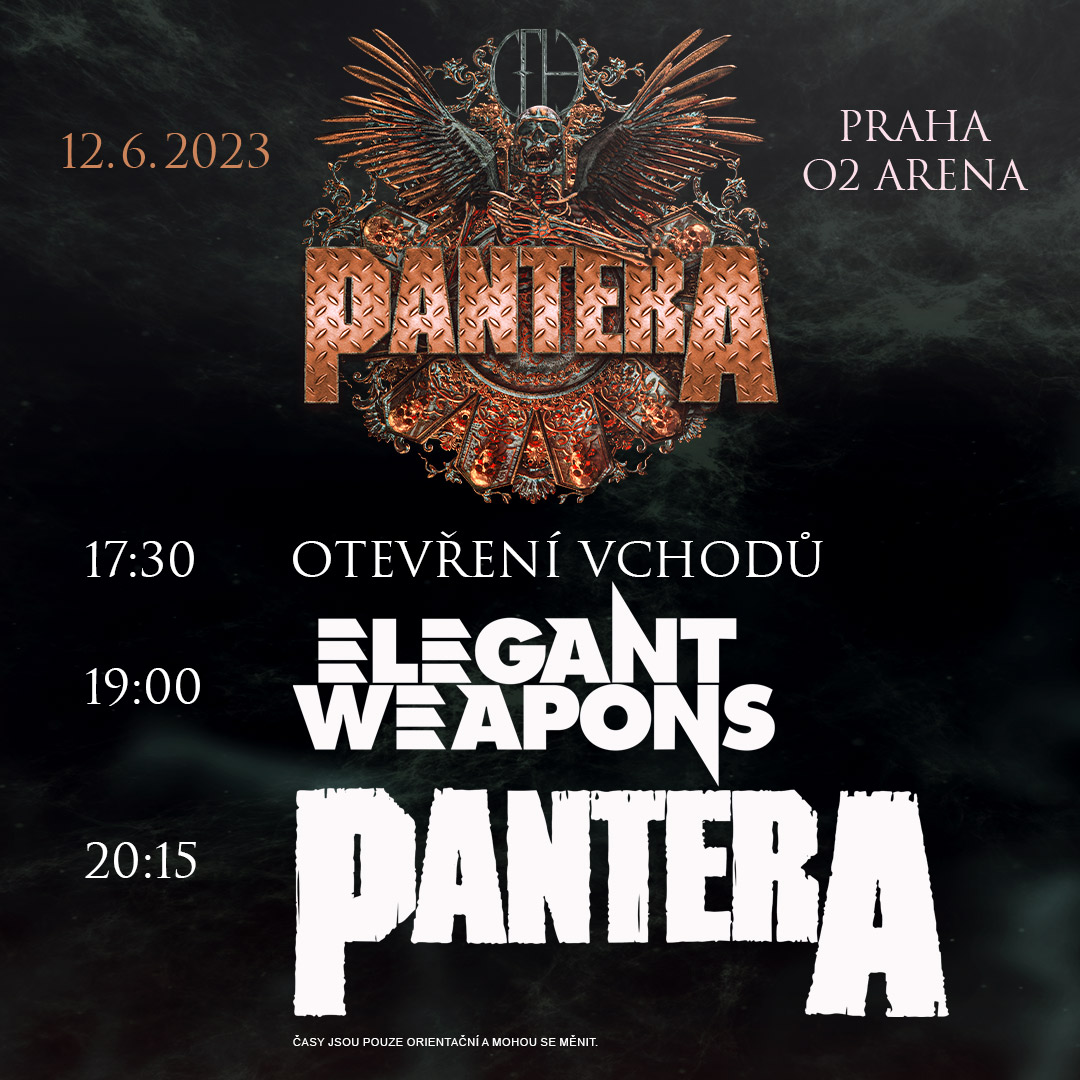 Organizer – LIVE NATION CZECH REPUBLIC s.r.o.
Majitel vstupenky je povinen nosit ji po celou dobu pobytu v O2 areně a na požádání pořadatele ji předložit ke kontrole. Vstupenka platí jen pro uvedený den, akci, místo konání, sedadlo. Je platná pouze s kontrolním ústřižkem a opravňuje k jednomu vstupu do arény. Po opuštění O2 areny pozbývá platnosti. Dodatečnými úpravami se stává vstupenka neplatnou. V případě uplynutí platnosti vstupenky, jejího poškození, zničení, ztráty nebo krádeže nelze vstupenku vyměnit ani nahradit její hodnotu ani poskytnout jinou kompenzaci. Další převod, prodej nebo zbavení se vstupenky bez písemného souhlasu pořadatele nebo pokus o další prodej za cenu vyšší, než je na vstupence vytištěna, způsobuje její neplatnost. Majiteli takové vstupenky bude odepřen vstup na místo konání akce nebo bude vyveden a zakládá to důvod pro zabavení vstupenky bez náhrady její nominální ceny nebo jiné kompenzace.
Vstupenka je cenina, její padělání a pozměňování je zakázáno. Pořadatel odepře vstup na akci všem majitelům takových vstupenek.
Zaplacené vstupné se nevrací, vstupenka se nevyměňuje. V případě zrušení akce zodpovídá za vrácení vstupného pořadatel. V případě zrušení akce uplatní majitel vstupenky nárok na vrácení vstupného dle pokynů pořadatele. Servisní poplatky se nevracejí. Náhrada zvláštních nákladů (např. hotel, jízdní výlohy) se neposkytuje. Změna programu vyhrazena. Datum a čas akce mohou být změněny bez upozornění.
Je zakázáno fotografování a pořizování obrazových a zvukových záznamů v průběhu akce včetně přestávek. Dále je zakázáno používání laserových ukazovátek, vnášet do objektu na akci kamery, profesionální fotoaparáty a tablety.
Na akci jsou poskytovány slevy. Pořadatel poskytuje slevy na vstupném držitelům průkazu ZTP/P – vozíčkářům a jejich průvodcům.
Při plnění povinností vyplývajících z prodeje vstupenek bude IRSnet CZ s.r.o. postupovat ve shodě s platnými obchodními podmínkami pro poskytování služby prodej vstupenek na sportovní a kulturní akce prostřednictvím prodejní sítě TICKETPORTAL. Aktuální znění obchodních podmínek je k dispozici na www.ticketportal.cz.
Pantera is regarded as one of the greatest metal bands of all time. The uncompromising quartet of singer Philip Anselmo, guitarist Dimebag Darrell, his brother, drummer Vinnie Paul and bassist Rex Brown quickly rose to massive global success in the 1990s with multiple gold and platinum albums, sold out tours, ferocious live performances, and four Grammy® nominations.
To this day, their metal masterpieces are cornerstones of heavy music, including Cowboys From Hell, Vulgar Display Of Power, and the Billboard#1 album Far Beyond Driven. The Texas foursome continues to inspire multitudes of fellow musicians while garnering millions of insanely devoted fans worldwide.
Schedule:
17:30 entrances open
19:00 Support: Elegant Weapons
20:15 Pantera
Bio:
Pantera from Arlington, Texas is one of the flagship bands of an extreme form of metal called groove metal, which is a slower combination of thrash metal and classic metal. It's also one of the most successful and influential, having been influenced by Sepultura, Korn and Slipknot. Worldwide, Pantera has sold over twenty million records and has been nominated for four Grammy Awards.
The band formed in 1981 and gained public attention after a change of lead singer in 1986 and the release of the album Power Metal. The 1990s brought three successful albums featuring Phil Anselmo's distinctive voice and brutal, energetic metal (Cowboys From Hell – 1990, Vulgar Display of Power – 1992 and Far Beyond Driven – 1994), dynamic live shows, followed by Anselmo's drug addiction and endless band feuds. The band went on hiatus in 2003, and with the death of the Abbott brothers, founding members of the band, today only singer Anselmo and bass guitarist Rex Brown remain from the original lineup.
In July 2022, it was announced that Brown and Anselmo would reunite with the support of guitarist Zakk Wylde (Ozzy Osbourne) and drummer Charlie Benante (Anthrax) for a tour in 2023, Pantera's first tour in 22 years.
Support: Elegant Weapons
THE OFFICIAL SELLERS OF TICKETS FOR EVENTS AT THE O2 ARENA ARE TICKETMASTER AND TICKETPORTAL. WE DO NOT WARRANT THE VALIDITY OF TICKETS PURCHASED FROM OTHER SELLERS.