Ewa Farna will celebrate her 30th birthday with her first concert in the O2 arena
november 12, 2022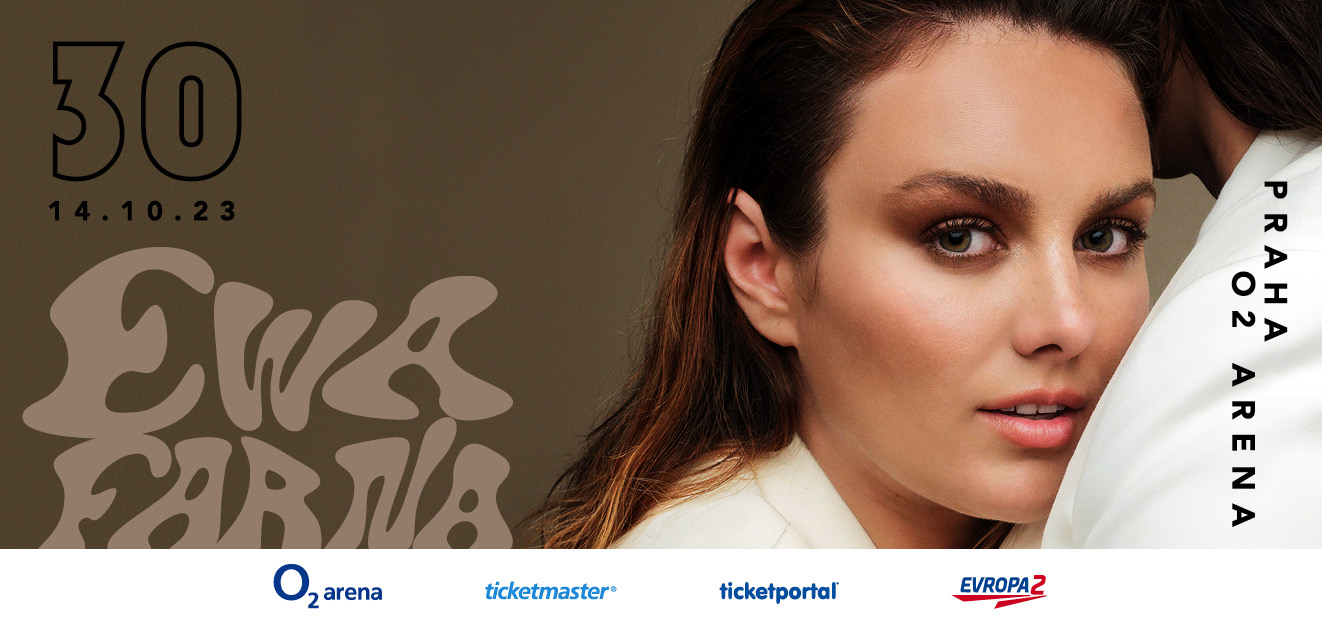 Czech-Polish singer Ewa Farna will celebrate her 30th birthday big style. The celebration concert will take place at the largest concert venue in the Czech Republic, the O2 arena Prague on October 14, 2023.
Ewa has won multiple awards in both, the Czech Republic and Poland, including the prestigious "Zlatý Slavík" or "Ceny Anděl" which she achieved during her incredible 15-year-long career in the Czech music scene spotlight.
During this extraordinary evening, Ewa will perform her most famous superhits from all of her albums, including songs from the latest, critically acclaimed & very well rated album UMAMI.
The Silesia native whose videos reached almost half a billion views, invites all her fans for her unique and special birthday show with these words:
"Next year I´m going to turn 30. I´ve started as a 12-year-old girl and now as a grown-up adult woman and a mother of two, I percieve that this age, the magic number thirty, is a nice moment to take the trip down memory lane and look back at the greatest moments of my incredible career. I´ve spent more than half of my life so far in the spotlight and it seems just natural and obvious to celebrate these beautiful milestones with my fans who always were a great part in all of it. I´m incredibly thankful and humbled to be able to say that I will also become the youngest female Czech singer in history to perform her own gig in the O2 arena."
The owner of one of the strongest and most recognized female voices in the Czech Republic and Poland promises a spectacular performance, featuring dozens of dancers and choir members and special guests who will all appear on stage with her.
Ticket sales starts on Wednesday November 16, 2023 7:00 am, through the official ticketing sites Ticketmaster and Ticketportal.
THE OFFICIAL SELLERS OF TICKETS FOR EVENTS AT THE O2 ARENA ARE TICKETMASTER AND TICKETPORTAL. WE DO NOT WARRANT THE VALIDITY OF TICKETS PURCHASED FROM OTHER SELLERS.