Marika Gombitová. After a long time and for a long time only 2 concerts in the Czech Republic
april 20, 2023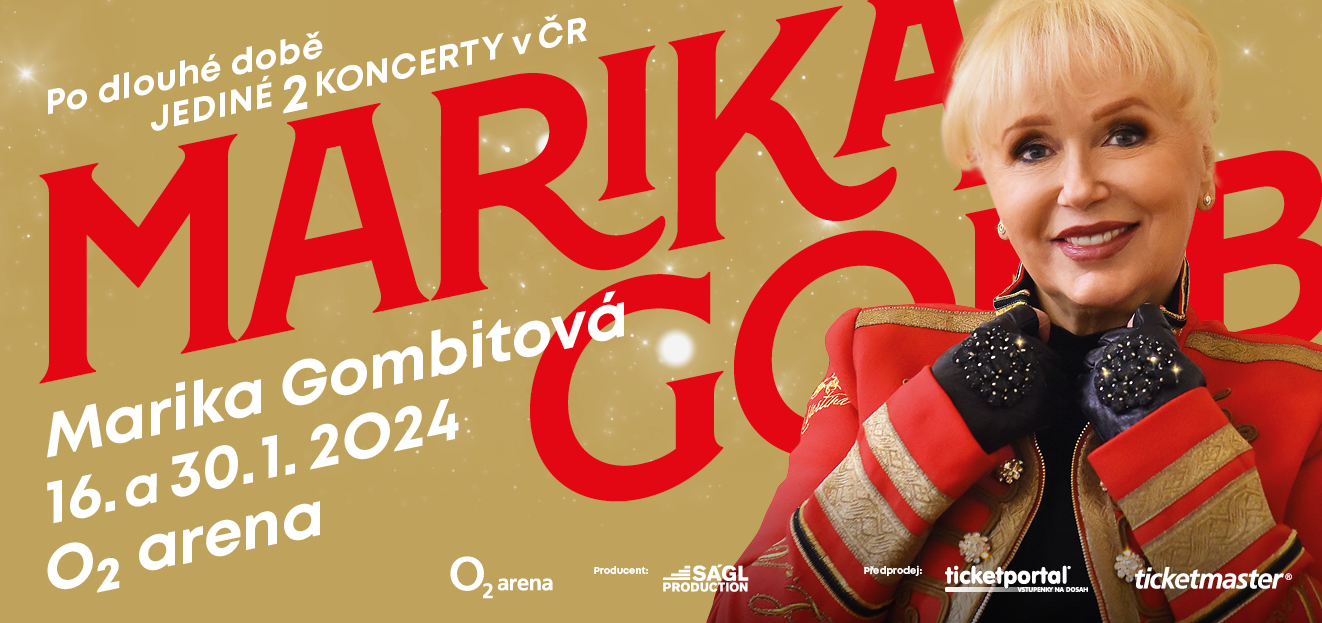 Unbelievable, perhaps already impossible for many, a miracle for some – yes, it will come true! After many years, Marika Gombitová will perform again with her special concert project in the Czech Republic, and twice!
The singer is heading to Prague after the highly successful concert of the year in Slovakia, which she performed before Christmas and sang in front of a sold-out sports hall
in Bratislava.
The endless applause from this Bratislava hall was transferred mentally and emotionally to the Czech audience, who immediately after this success began to demand that Marika Gombitová's concert take place in the Czech Republic as well. And the fans' wishes were fulfilled – Mrs. Marika will come to Prague!
Everything is prepared with the great sensitivity and thoroughness characteristic of Marika, which is proven, for example, by the choice of 2 exclusive concerts not two days in a row, but with a solid two-week break. Especially, for example, in order to reach all viewers on time. If one term does not suit someone, they can choose another. Or vice versa. Similarly, attention is paid to the form of the concerts themselves – a magnificent stage, star guests and, above all, a program that offers as much as possible from a large number of legendary hits that have pleased entire generations.
Študentská láska, Vyznanie, Šaty, Cukráreň na dlani námestia, Ži a nechaj žiť, Územie zázrakov, Správne dievča, Adresa Ja, adresa Ty, Paradiso, Koloseum, Zem menom Láska… These and other beautiful songs have remained in the hearts and souls of all of us for many years, and it is wonderful that they will once again be performed directly in concert by this gem of Czechoslovak popular music.
Great pleasure for the Czech Republic!
After years, Marika Gombitová will shine again in Prague's O2 arena!
THE OFFICIAL SELLERS OF TICKETS FOR EVENTS AT THE O2 ARENA ARE TICKETMASTER AND TICKETPORTAL. WE DO NOT WARRANT THE VALIDITY OF TICKETS PURCHASED FROM OTHER SELLERS.