VÉMOLA vs. MARPO in the box! OKTAGON UNDERGROUND is heading to the O2 arena!
september 3, 2021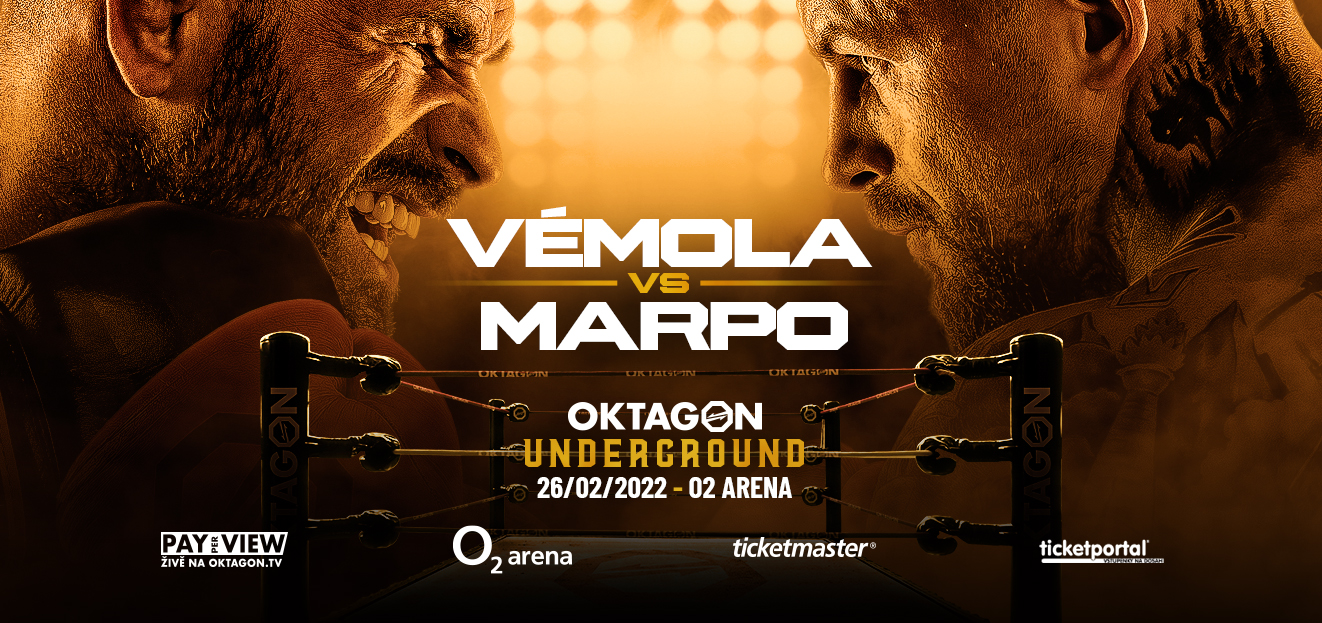 Tickets for event OKTAGON UNDERGROUND: VÉMOLA vs. MARPO are on sale from 03.09.2021 from 2 pm in the Ticketmaster.a Ticketportal networks.
All tickets purchased for the original date of the event (13.11.2021) remain valid for the new date 26.2.2022 and do not need to be exchanged. Ticket sales continue in the Ticketmaster and Ticketportal networks.
THE OFFICIAL SELLERS OF TICKETS FOR EVENTS AT THE O2 ARENA ARE TICKETMASTER AND TICKETPORTAL. WE DO NOT WARRANT THE VALIDITY OF TICKETS PURCHASED FROM OTHER SELLERS.