365 Days to go until the Inaugural Laver Cup: September 22-24, 2017
september 29, 2016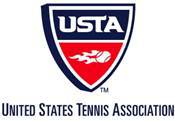 Starting exactly one year from today, Europe will take on The World at the very first Laver Cup at the O2 arena in Prague, Czech Republic. Plans are already underway to ensure that this is an experience unrivaled for tennis fans.
n the meantime, the USTA announced that the organization has become a partner in the Laver Cup, the new annual men's team tennis competition named in honor of tennis legend Rod Laver. They will team up with event creators TEAM8, Tennis Australia and Jorge Paulo Lemann in this new endeavor.
The Laver Cup is a three-day team competition pitting a team of six of the best tennis players from Europe against six of their counterparts from the rest of the world. For the first three years Bjorn Borg will captain team Europe and John McEnroe will lead The World. Both Roger Federer and Rafael Nadal have committed to compete in the inaugural Laver Cup, which will take place from September 22-24, 2017, at the O2 arena, in Prague, Czech Republic.
Organizers announced their commitment to hold the second Laver Cup in 2018 in the United States at a site to be determined. The event will return to the U.S. on a rotating basis.