A-ha set to visit Czech Republic for the first time. Take On Me 35th anniversary tour to kick off at the O2 arena
december 11, 2019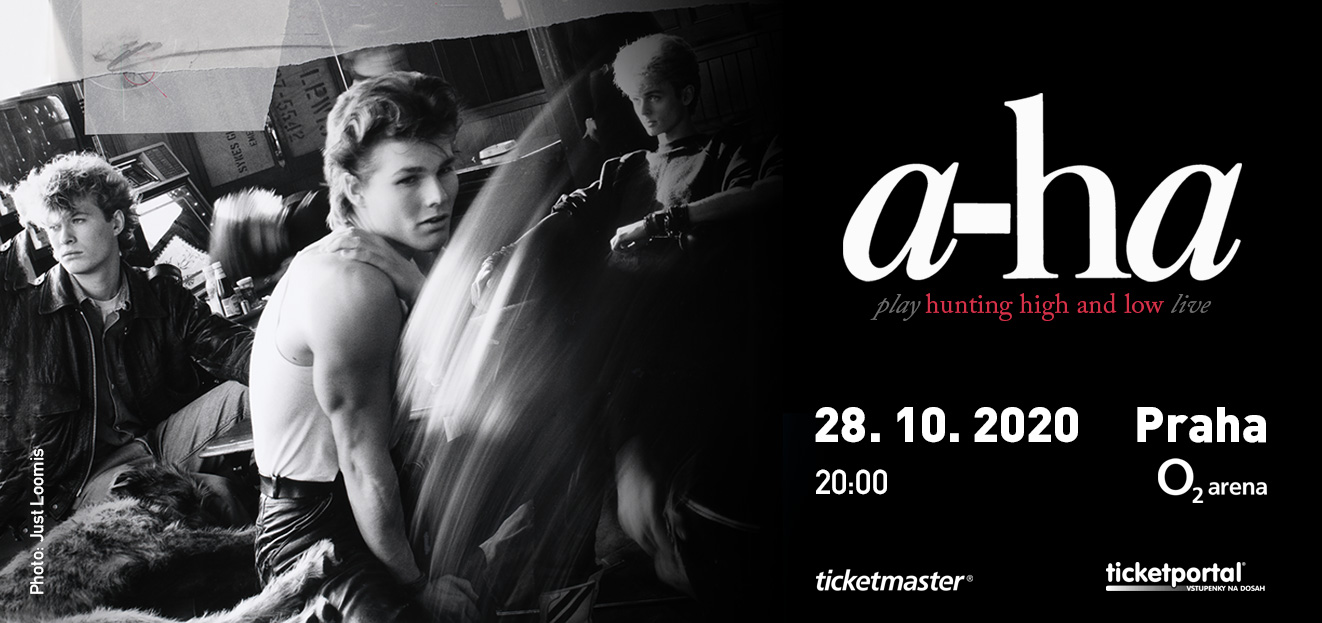 Legendary Norwegian pop rock group A-ha will be performing in the Czech Republic for the very first time. Kicking off their 2020 European tour at the Prague O2 arena on October 28th, they will commemorate 35 years since the release of the acclaimed album "Hunting High and Low", featuring the global hit "Take On Me". The stage will welcome all three original members of A-ha - Morten Harket, Magne Furuholmen and Paul Waaktaar-Savoy - performing a unique combination of new and classic hits. Tickets available through the TicketMaser and TicketPortal networks. The show is produced by BrainZone International.
"We are honoured to bring the music icon of the 80s, Norwegian new wave legend A-ha, to the Czech Republic for the very first time. In Prague, they will kick off a tour commemorating their giant hit Take On Me, which is still known across the globe and which has been subject to covers of many renowned bands such as Metallica or Weezer," says Ladislav Vajdička from BrainZone International.
The first half of the concert will feature all 10 tracks from their 1985 debut album "Hunting High and Low" – in the exact same order as released, including "Take On Me" or "Sun Always Shines on T.V."
After a short break, they will continue with a medley of all their greatest hits, alongside their current music material.
"Hunting High and Low doesn't feature a single song that we wouldn't look forward to playing. Thanks to the playlist, which follows the album order, the concert can become a completely different kind of the show than we have ever done before," says A-ha guitarist Paul Waaktaar-Savoy.
"The recording of Hunting High and Low was a defining moment of our career and our cooperation – so coming back to the music, 35 years later, is more of an inspiration rather than a duty. We just need to blow the dust off some of our older synthesizers," says keyboard player Magne Furuholmen.
A-ha was established in 1982, in the Norwegian capital Oslo. Since then, they have recorded 10 albums and sold more than 40 million copies. Throughout their career, they announced several hiatuses. Their first break came in 1994. Four years later they returned and were active until 2010. In 2015 they returned again and released the latest album "Cast in Steel".