After a successful gig in the O2 arena this year 2022, Ben Cristovao decided to return to this venue next year 10. 11. 2023
november 21, 2022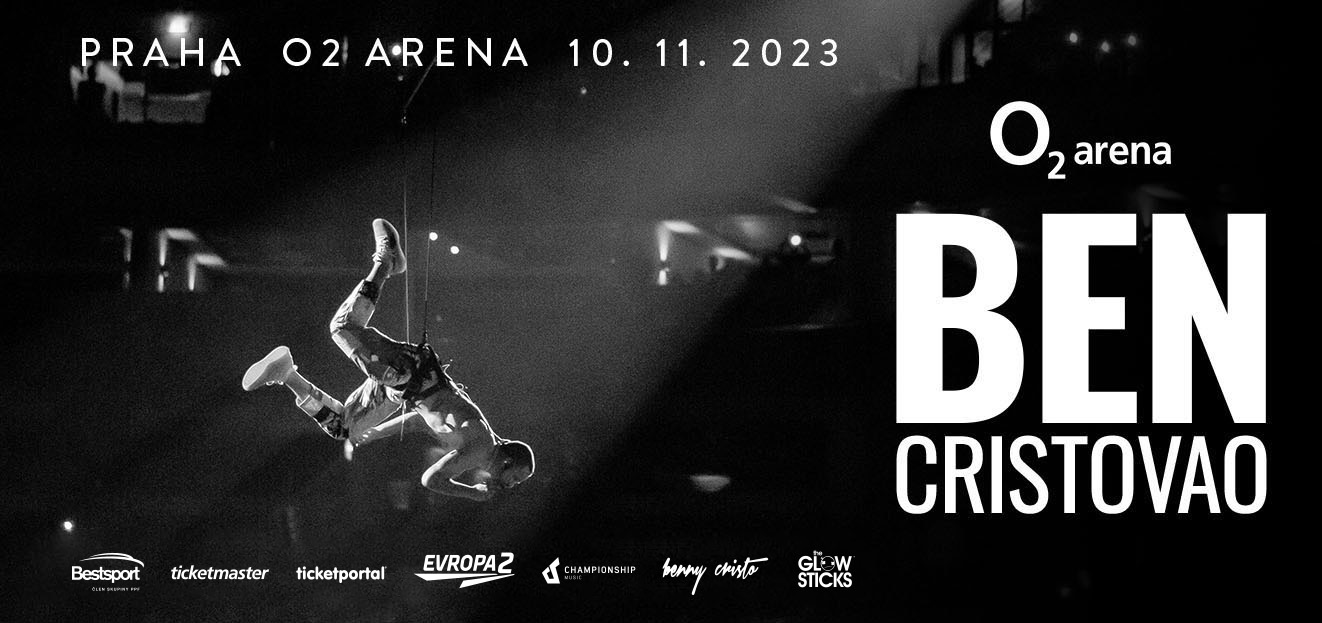 After a successful gig in the O2 arena this year 2022, Ben Cristovao decided to return to this venue next year 10. 11. 2023. The more than two and a half hour show in 2022 had a lot of great moments. Ben performed acrobatic stunts over the heads of the people in the hall, walking around them on a giant moving tin lion and welcomed many guests. Those were this year Rytmus, Majk Spirit, Ego, Calin, Adam Mišík and Mirai Navrátil.
"During the first gig in 2019, we were still getting to know the hall. This year's was better in many ways. The team built on previous experiences in terms of production and set design, so we were calmer and I could enjoy it a lot more. I know, that the third one will be the best. We can start planning it without worries right now, and that's what's happening," Ben describes his feelings about the each of gigs.
Tickets are on sale from November 21, 2022 in the official sales networks Ticketmaster and Ticketportal. The event is organized by Championship Music in cooperation with Bestsport, a.s.
THE OFFICIAL SELLERS OF TICKETS FOR EVENTS AT THE O2 ARENA ARE TICKETMASTER AND TICKETPORTAL. WE DO NOT WARRANT THE VALIDITY OF TICKETS PURCHASED FROM OTHER SELLERS.