André Rieu reschedules Prague concert again due to COVID-19
april 1, 2021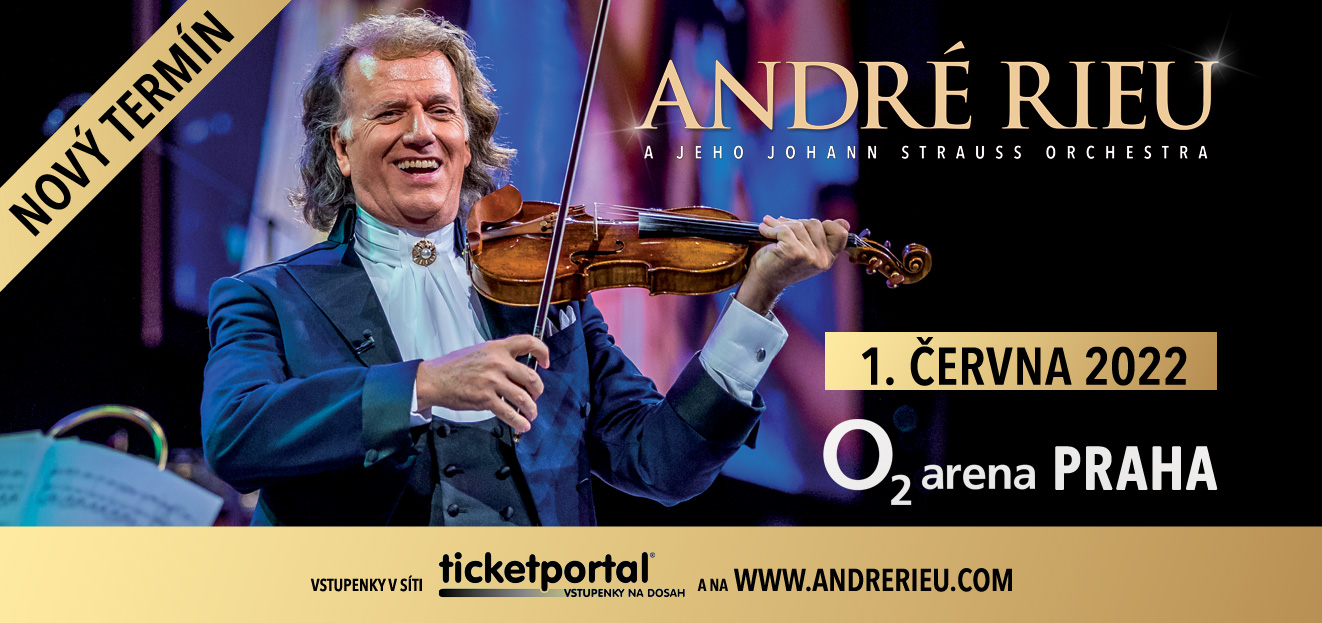 Due to the ongoing COVID-19 pandemic André Rieu's postponed 2020 Prague concert, scheduled for 21 May 2021, has been rescheduled to 1 June 2022. Current ticket holders are asked to keep their tickets. 
All tickets previously purchased for original date of show (June 5, 2020) or postponed dates (November 11, 2020 or May 21, 2021) remain valid for the new concert date and there's no need to exchange them.
"My dear friends! My orchestra and I were looking forward so much to coming to Prague in May and finally perform for all of you again. Unfortunately it is not possible yet. But – we will be back. My orchestra, choir and soloists and I cannot wait to return to the Czech Republic in 2022. We all are very excited to come to Prague next year in June. Of course all of your tickets will remain valid. Thank you for your patience and loyalty and please stay healthy! Much love to all of you from Maastricht," says André Rieu.
Violin superstar André Rieu has made classical music accessible to millions around the world and has turned the waltz into an international sensation, recently extending his record as the highest grossing classical artist in Billboard's Boxscore history. Further, he continues to be the classical act with the highest attendance regularly outselling the world's top pop and rock stars. Rieu has had football crowds swaying to Shostakovich and has sold over 40 million albums. His romantic and joyful programs include a mixture of light classics, waltzes, music from film and opera as well as pop songs, performed by his Johann Strauss Orchestra, the biggest private orchestra in the world. His concerts are also a visual treat, from the sight of Rieu and his musicians entering through the crowd and up on to the stage at the beginning of the concert, to the lavish costumes and the vast screen behind the orchestra displaying beautiful imagery tailor-made for each song. 
André Rieu performs for over half a million people each year. His YouTube videos have reached far over one billion views and 8 million fans follow the "King of Waltz" on Facebook. His last album "Jolly Holiday" reached top 10 positions in many countries, including the UK Pop charts. 
THE OFFICIAL SELLERS OF TICKETS FOR EVENTS AT THE O2 ARENA ARE TICKETMASTER AND TICKETPORTAL. WE DO NOT WARRANT THE VALIDITY OF TICKETS PURCHASED FROM OTHER SELLERS.