BACKSTREET BOYS announce new album "DNA" and biggest arena tour in 18 years. They are not going to miss Prague
november 9, 2018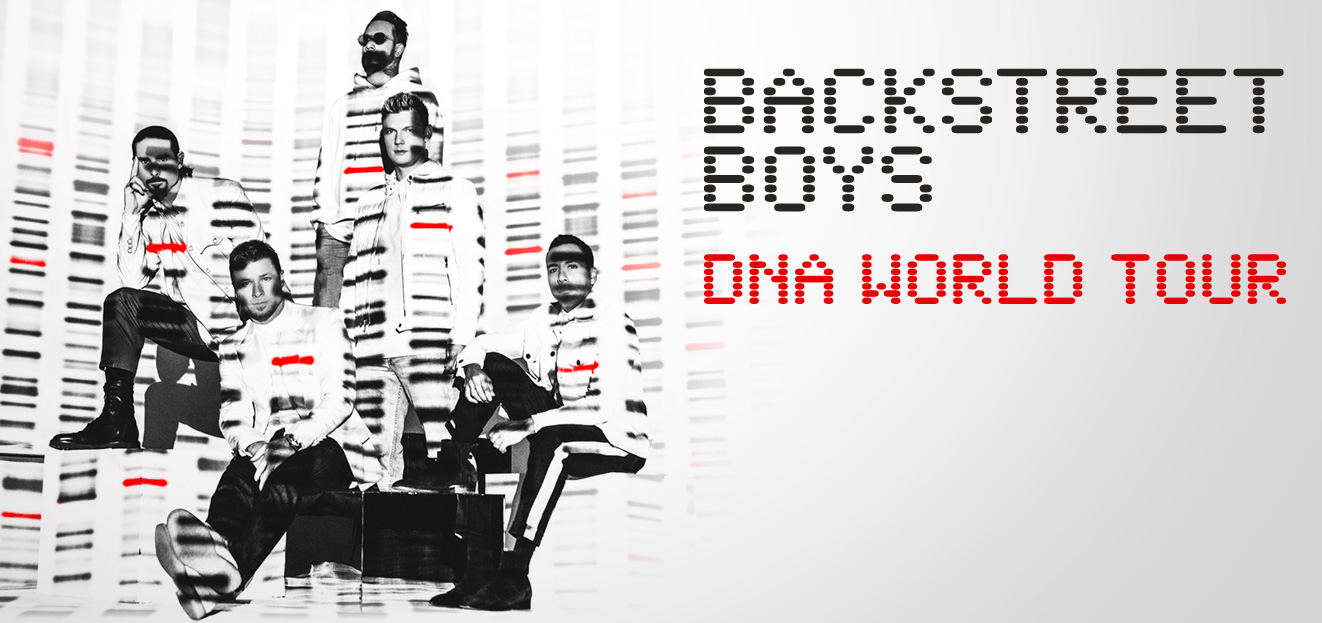 PRAGUES CONCERT WILL TAKE A PLACE AT O2 ARENA ON JUNE 22, 2019.
The Backstreet Boys are thrilled to announce the release of their new album "DNA," coming out January 25th on RCA Records. Now available for pre-order here. "DNA" – the group's 10th studio album – features songs written by Lauv (Charlie XCX), Andy Grammer, Stuart Crichton (DNC) and Mike Sabbath (J Balvin).
Beginning on May 11th, the group will set off on the "DNA World Tour" – their biggest arena tour in 18 years. Over the course of 3 months, the guys will perform all over Europe and North America, headlining venues including London's O2 Arena, Paris's AccorHotels Arena, Berlin's Mercedes-Benz Arena and many more. Tickets will go on sale Friday 16thNovember, ticket information can be found here. Pre-order any album format before 3pm GMT on Tuesday 13thNovember 2018 to receive priority access to The Backstreet Boys 2019 "DNA" World Tour.
"When this group started 26 years ago – and through all the highs and lows of our career – we've had to learn it wasn't about us as individuals but about what's best for the group," says Howie D.
"That's what I love about this album," adds Kevin Richardson. "We were able to bring all of our influences and styles into one coherent piece of work. These songs are great representation of who we are as individuals and who we are as a group. It's our DNA. We're really proud of that."
"The journey is ongoing with us and there is so much left to do," says Brian Littrell. "We're living the next chapter that hasn't been told yet, and that's exciting."
After 14 months of setting and breaking records in Las Vegas, BSB's residency "Backstreet Boys: Larger Than Life" will come to an end on April 27, 2019.
"Vegas has been amazing and these next set of dates are going to be a party," says Brian. "Then it's time for us to visit our fans all over the world."