Band of the Year Mirai announced their biggest concert of their career. He will perform at the O2 Arena in Prague on September 15, 2022
december 3, 2021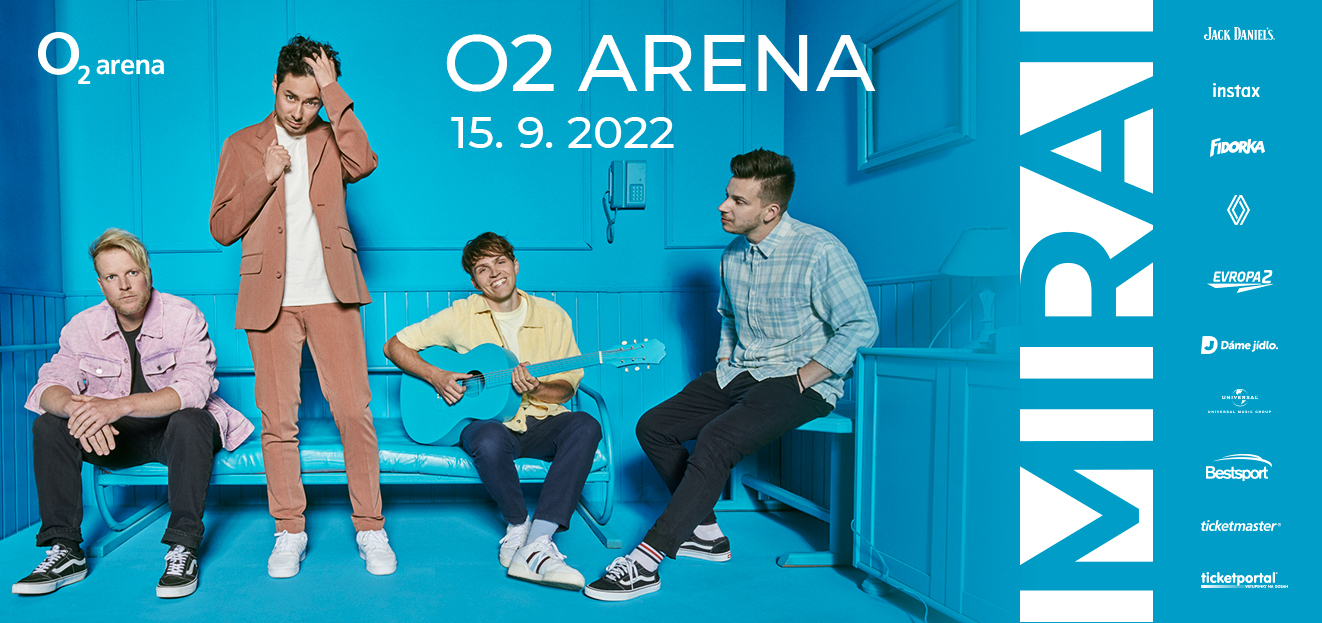 Mirai Band is currently the most listened to Czech band and a recent holder of the Zlatý slavík for Band of the Year. Composed by Mirai Navrátil, Šimon Bílý, Tomáš Javůrek and Michal Stulík, Mirai released their third album Maneki Neko this year, thus confirming their position on the Czech music scene. On September 15, 2022, he will present himself with his greatest hits, a spectacular show and distinguished guests at Prague's O2 arena.
"We are taking a big step. The biggest concert we've ever done. Milestone. In the O2 arena on September 15, 2022. Come, it will be big," invites frontman Mirai Navrátil.
Tickets for the concert are on sale to the public from Wednesday, December 8, 2021 from 10:00 in the Ticketmaster and Ticketportal sales networks.
In addition to the purchased ticket, you will receive a 5% discount on all official merchandise.
The code will be printed only on the ticket and you can apply at this address https://eshop.unimerch.cz/hledat?filter_name=mirai.
THE OFFICIAL SELLERS OF TICKETS FOR EVENTS AT THE O2 ARENA ARE TICKETMASTER AND TICKETPORTAL. WE DO NOT WARRANT THE VALIDITY OF TICKETS PURCHASED FROM OTHER SELLERS.