Breakfast of champions before the match and exclusive entry to the O2 arena
march 18, 2023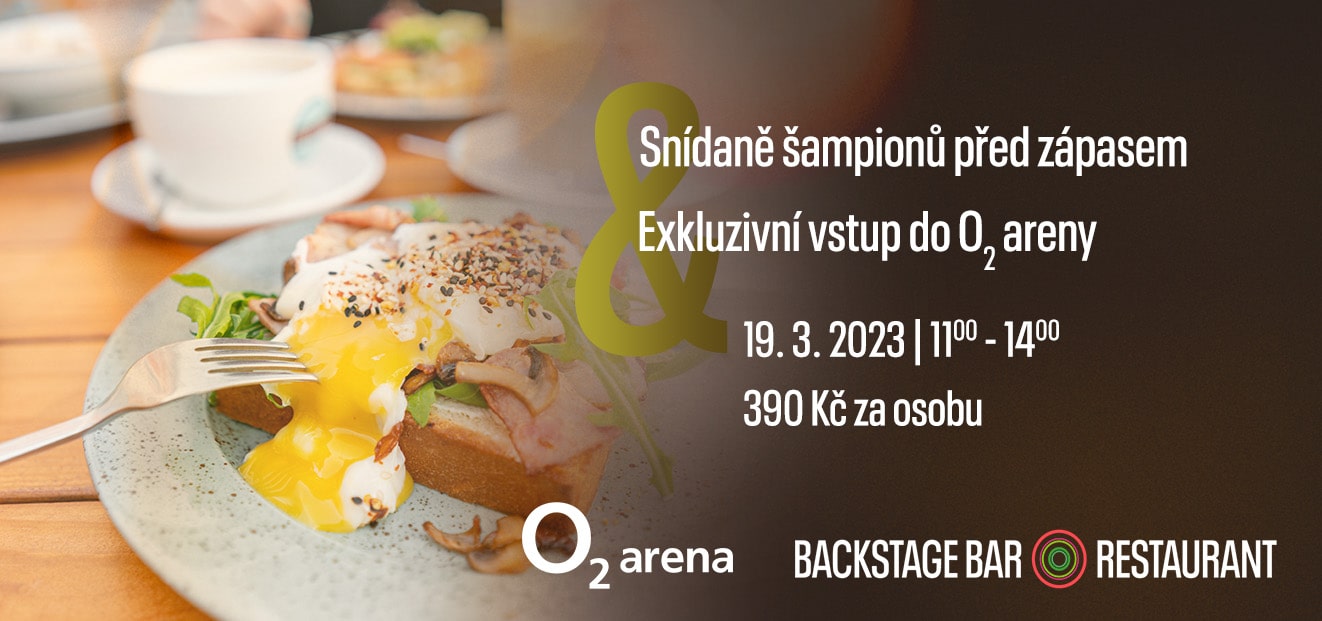 Nothing is done on Sunday, so get up later and come to the BREAKFAST OF CHAMPIONS. We have extra time already before the match and breakfast is served from 11:00 a.m. to 2:00 p.m.
In addition, as clients of our BACKSTAGE RESTAURANT, which is located in STAGES HOTEL Prague, you have the right to use the exclusive entrance no. 16 to the O2 arena.
Instead of queuing, sit quietly, have good food, coffee or a drink. To reserve your table, visit the backstagerestaurant.cz website and simply click on the reserve button. It tends to get crowded before matches, so we recommend booking.
You can buy tickets for the BREAKFAST OF CHAMPIONS either in the Ticketmaster and Ticketportal networks or directly on the spot.
We look forward to you!