Celine Dion reschedules 2022 European tour to 2023. She will start it with a stop in Prague at the O2 arena
april 29, 2022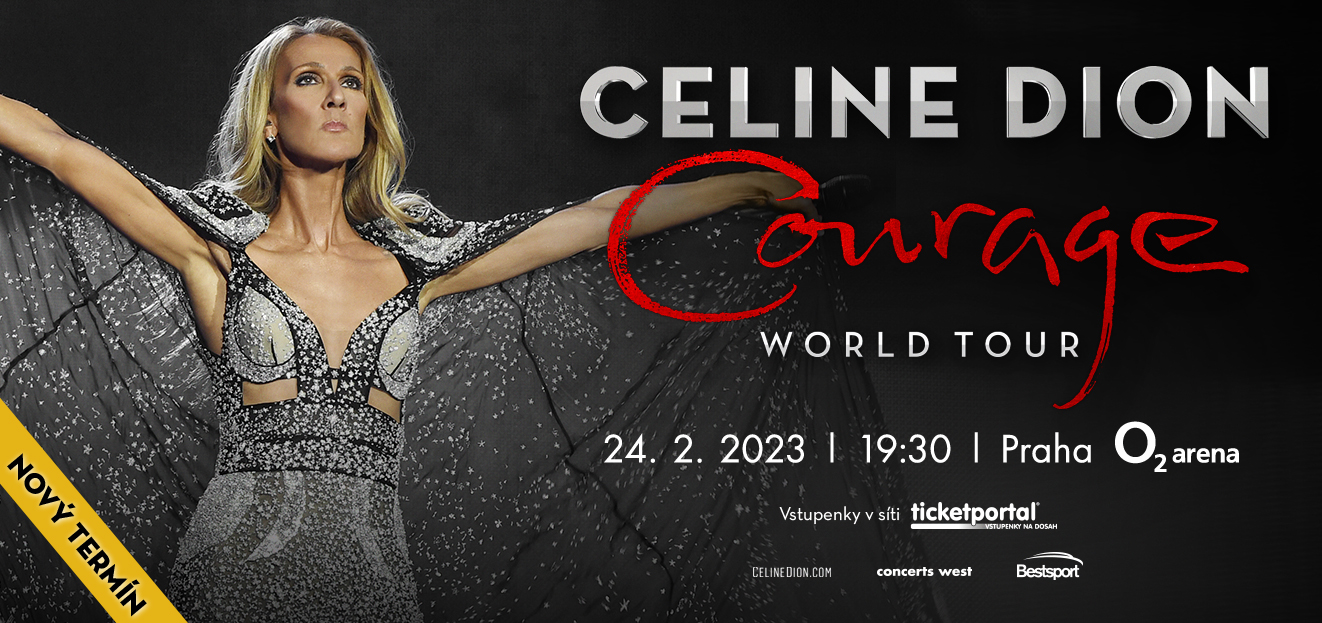 As Celine Dion continues to recover from a recent health issue, the singer has announced she will be postponing her 2022 European "Courage World Tour" dates and rescheduling the shows to 2023.
Celine had completed the first 52 shows on the tour before the pandemic emerged in March 2020, but recently has been treated for severe and persistent muscle spasms which are preventing her from performing, and her recovery is taking longer than she hoped. Her medical team continues to evaluate and treat the condition.
European "Courage World Tour" dates May 25 through September 24, 2022 now rescheduled to February 24 through October 4, 2023
"I'm so sorry we have to change our tour plans for Europe one more time; first we had to move the shows because of the pandemic, now it's my health issues causing us to postpone the shows," Celine said. "I am doing a little bit better…but I'm still experiencing some spasms. I need to be in top shape when I'm on stage. I honestly can't wait, but I'm just not there yet… I'm doing my very best to get back to the level that I need to be so that I can give 100% at my shows because that's what you deserve."
Tickets purchased for the affected tour dates will be honored for the new rescheduled 2023 dates. For further ticket inquiries or options, ticketholders should reach out to their original point of purchase.
THE OFFICIAL SELLERS OF TICKETS FOR EVENTS AT THE O2 ARENA ARE TICKETMASTER AND TICKETPORTAL. WE DO NOT WARRANT THE VALIDITY OF TICKETS PURCHASED FROM OTHER SELLERS.