Chinaski will return to Český mejdan s Impulsem in great form
february 2, 2023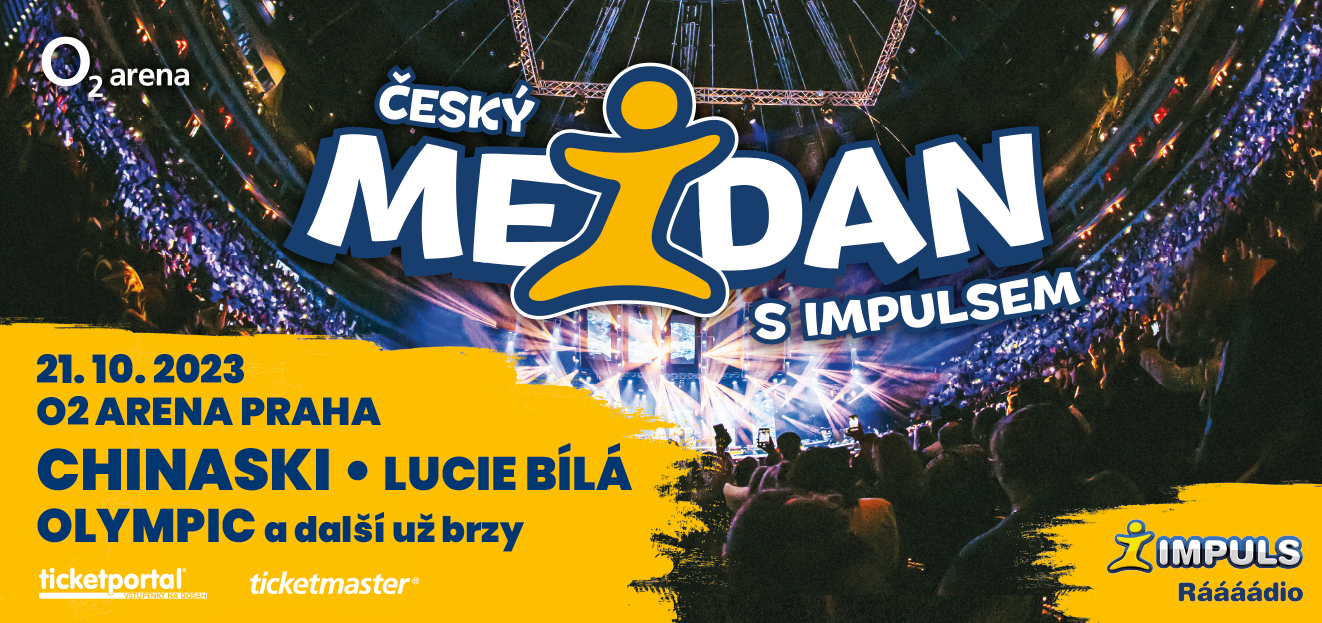 Český mejdan is a traditional, almost five-hour music concert marathon with the biggest stars of Czech and Slovak popular music. The 7th edition of Český mejdan s Impulsem will once again bring Prague's O2 arena to life on 21 October 2023.
The organizers are pleased to announce the name of the headliner for this year. The band Chinaski, who have been collecting nominations for their latest album Frihet at the Anděl Awards and have been loved by fans for almost 30 years. Chinaski will return to Český mejdan s Impulsem in great form.
Chinaski joins the already announced legendary Olympic and the first lady of Czech pop music Lucie Bílá. Other names will soon be revealed to the fans of the event and there will also be new names that have not been at the Český mejdan before and there is also a surprise in store.
For the most loyal ones, the organizers have prepared a VIP Experience package that will allow fans to experience the concert in an unforgettable way.
The VIP Experience package priced at CZK 4,990 includes:
– Exclusive seating in the 1st to 4th row under the stage in Sector 002
– Welcome drink (prosecco or soft drink) at the Lokomotivka restaurant
– Catering at the Lokomotivka restaurant
– Priority VIP access through entrance 2 from 16:30
THE OFFICIAL SELLERS OF TICKETS FOR EVENTS AT THE O2 ARENA ARE TICKETMASTER AND TICKETPORTAL. WE DO NOT WARRANT THE VALIDITY OF TICKETS PURCHASED FROM OTHER SELLERS.