Christmas in May? Yes, with Kryštof in the O2 arena and twice!
march 17, 2022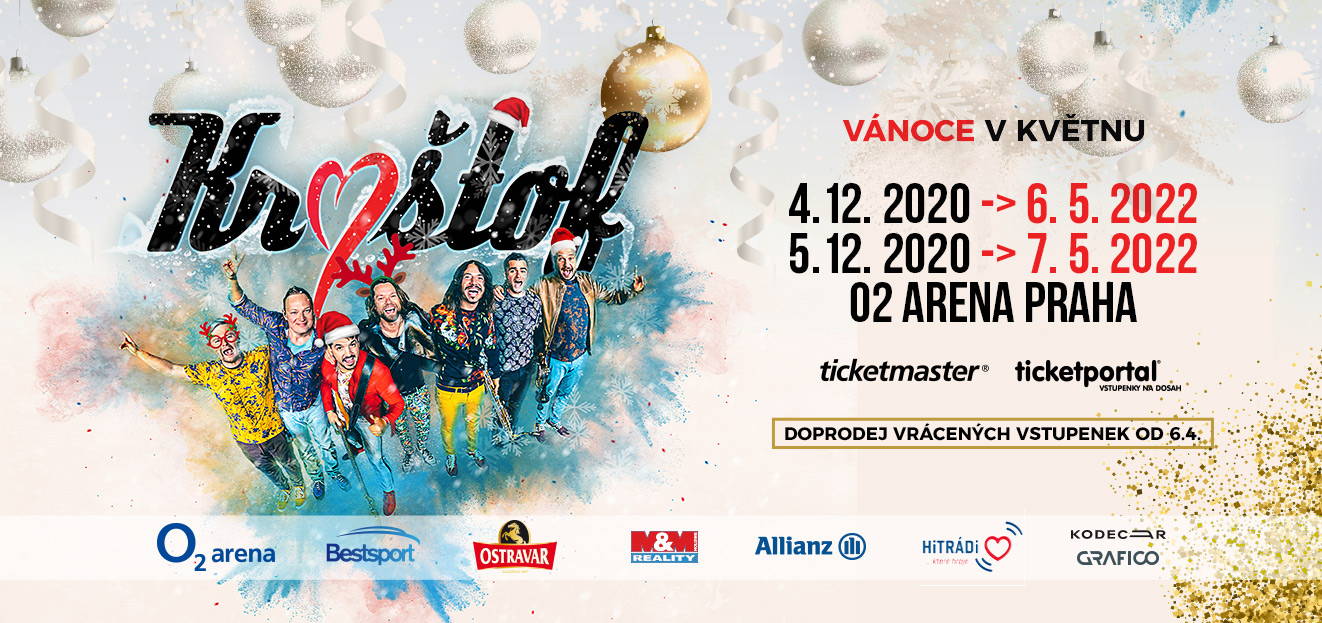 Due to the circumstances of the last two years, two sold-out Christmas concerts of the Ostrava-Havířov band around Richard Krajčo have been moved to May. This time, without restrictions, the fans will enjoy the first big concerts at the O2 arena.
Meanwhile, Kryštof was not idle and released a new album, from which he will give fans several songs live as a gift for the very first time. And as is customary with Kryštof, the concert will be accompanied by a magnificent indoor show full of special effects, video projections, and light on the magnificent stage. However, Halywůd will not be the main theme of the evening, this will really be May Christmas!
Prepare red Christmas hats, make as many white clothes as possible and light up the whole hall with Kryštof in a Christmas atmosphere! So this also applies to those who did not manage to buy tickets. Exactly one month before the concerts, ie 6 April 2022 from 10:00, the sale of returned tickets from those who did not like the transfer to 6 and 7 May 2022 will open.
THE OFFICIAL SELLERS OF TICKETS FOR EVENTS AT THE O2 ARENA ARE TICKETMASTER AND TICKETPORTAL. WE DO NOT WARRANT THE VALIDITY OF TICKETS PURCHASED FROM OTHER SELLERS.