Come and experience it for yourself! Tickets for the BigBoard Superfinal are on sale now
november 2, 2022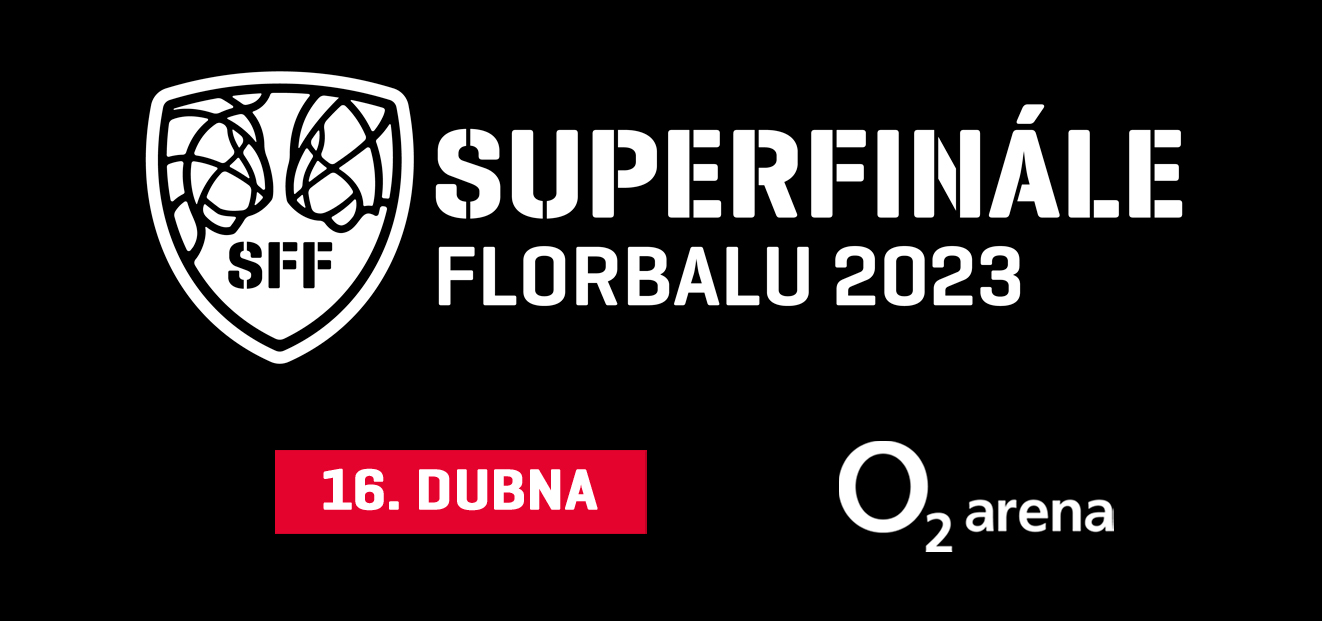 The unique sporting event is once again heading to the biggest arena in the Czech Republic. Be there when the best teams in the country battle it out for the title and enjoy top floorball spiced up with a unique show and electrifying atmosphere. BigBoard Superfinále will be held at the O2 arena in Prague on Sunday 16 April 2023. Tickets go on sale from 3 November at 14:00 in Ticketportal and Ticketmaster.
The culmination of the ongoing Livesport Superliga, Women's Extraliga and Subterra Cup is scheduled for the second weekend in April, but you can already secure the best seats in the stands of the multifunctional arena in Libeň!
In addition, the Christmas holidays are coming up and perhaps every floorball fan will welcome the tickets for the BigBoard Superfinále under the tree with enthusiasm.
Czech Floorball is preparing a lot of great accompanying programme, a unique visual show and entertainment for fans of all ages for the upcoming – already eleventh – edition of the Floorball Superfinal.
Once again, the Superfinal will create a comprehensive and unique fan experience that has caught the attention of sports business and marketing experts, who awarded it second place in the hugely competitive Sport Alive Awards. Convince yourself that it was right!
Last season, 7,923 fans watched the premiere triumph of the FBC Ostrava women in the extra league, while the battle for the Livesport Superliga title, which was eventually won by Mladá Boleslav, was watched by 10,865 spectators. Thousands of fans have been occupying their seats since the morning, when the high school girls' and boys' cups culminated.
BigBoard Superfinal 2023 program
10:30 – Subterra cup final – girls
11:45 – Subterra cup final – boys
14:00 – Women's Extraliga Superfinal
17:00 – Livesport Superliga Superfinal
For information on the BigBoard Superfinále, visit the project's website at www.ceskyflorbal.cz/superfinale. The main source of news is the Facebook page of Czech Floorball and the instagram profile of Czech Floorball, which will bring you reports from the top competitions, from behind the scenes of the superleague teams or from the program of the superfinal day along with a number of competitions and news.
The exact programme of the BigBoard Superfinále will be specified in the coming months, entry to the arena will be allowed 30 minutes before the opening duel.
THE OFFICIAL SELLERS OF TICKETS FOR EVENTS AT THE O2 ARENA ARE TICKETMASTER AND TICKETPORTAL. WE DO NOT WARRANT THE VALIDITY OF TICKETS PURCHASED FROM OTHER SELLERS.