Concert entitled The Most Famous Czech Musicals – 20 Years of Broadway Theatre is cancelled
november 7, 2023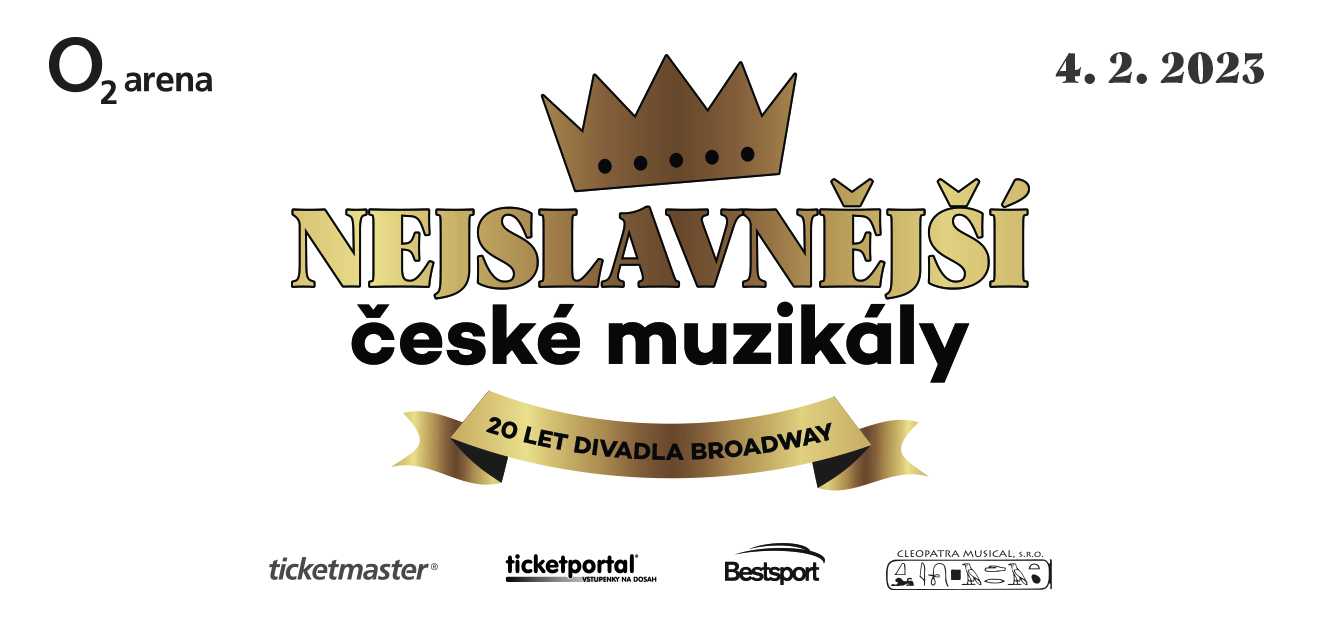 The concert entitled The Most Famous Czech Musicals – 20 Years of Broadway Theatre, originally scheduled for 26 February 2022 and subsequently moved to 4 February 2023, is cancelled.
The event was to be held in Prague's O2 Arena.
Tickets purchased for the new (4 Feb 2023) or original (26 Feb 2022) date will be automatically refunded to Ticketportal or Ticketmaster in the coming days.
If you purchased your tickets at a brick-and-mortar outlet, you must request a refund at the point of purchase.
We apologise for any complications.