Czech party with Radio Impuls 2020 will take place on 16th October, 2021
september 17, 2020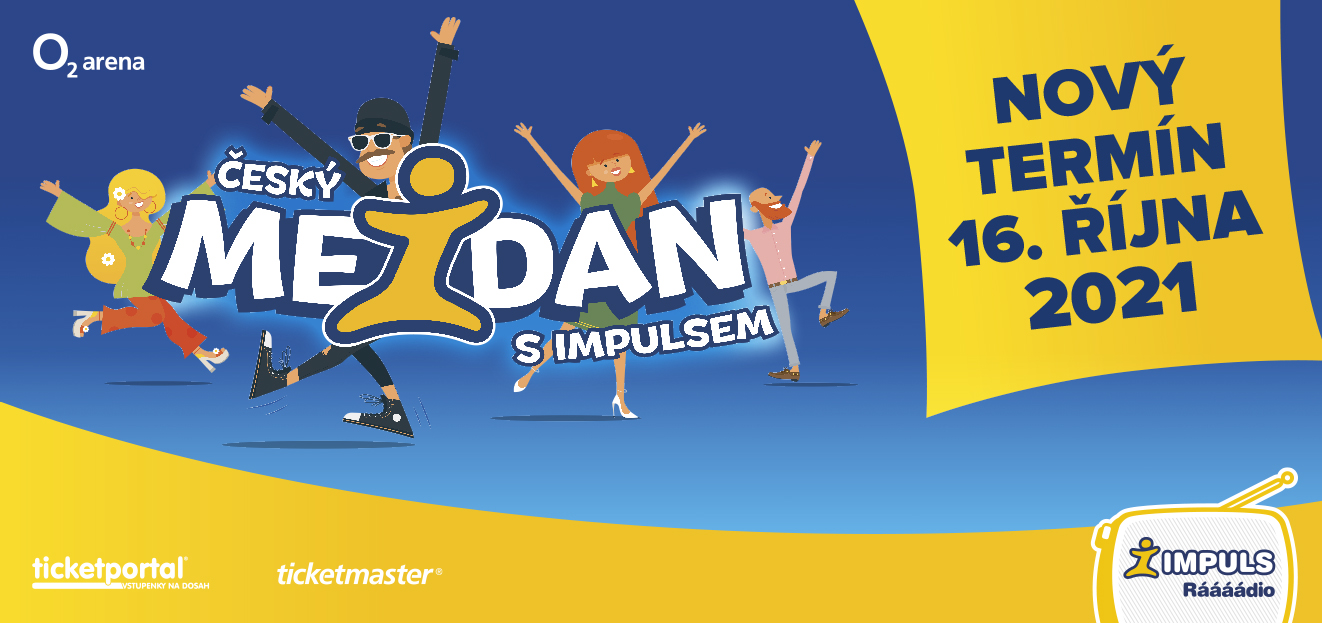 We look forward to seeing you all at the O2 Arena on Saturday, October 16th, 2021! Write a new date in your calendars.
Purchased tickets remain valid and do not need to be exchanged.
We will do everything to ensure that the next party is as rich and diverse as all Czech parties with Impulse were. Most of the artists who were supposed to perform this year already have a new date on their calendar, and we think we will add other attractive names. We promise that the Czech Party 2021 will be worth it again and we believe that you will keep your favor with us, despite the turbulent times.
THE OFFICIAL DEALERS FOR EVENTS IN THE O2 ARENA ARE TICKETMASTER AND TICKETPORTAL. WE DO NOT WARRANT FOR THE VALIDITY OF TICKETS PURCHASED FROM OTHER DEALERS.