Dara Rolins "50" – The biggest concert of my life
november 3, 2022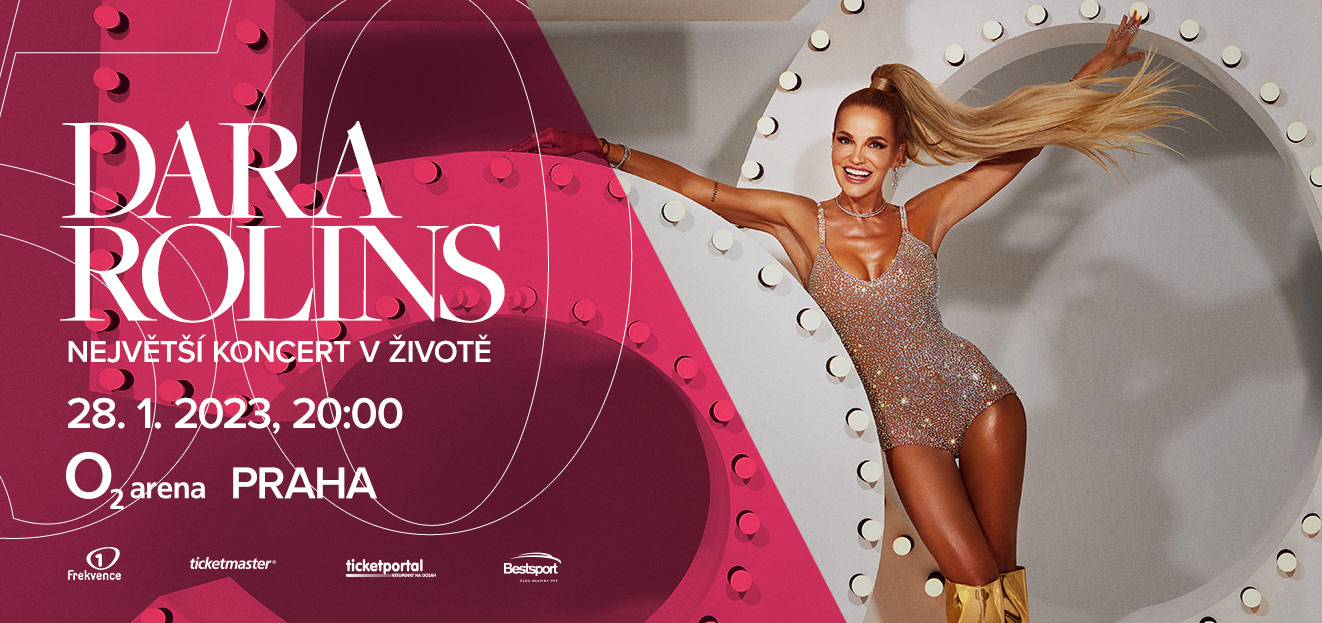 "It is only a month away from the moment when I find myself in the exact half of my life.
I know that there are still a lot of experiences waiting for me, but when a person finds himself "in the middle", he quite naturally needs to balance, slow down, think and do something that will make this moment unforgettable FOREVER. I have already done so much that it would easily be enough for several lifetimes. What I was able to feel, receive and pass on with you is worth experiencing. And precisely for these reasons, I want to live with you something special, unique, INCREDIBLE literally and figuratively.
I want to invite you to the biggest birthday party of my life:)! To bring back all the memories once more, to revive them, to touch the most sensitive places in our heart. Embrace in imagination your loves, children, and those who have left us, but FIRST and foremost have a good time, because I want to give you an unforgettable experience. Only once. Never before, never after.
My concert, with which I want to map all the years of my career, from childhood to the present. From Arabela and Anjelik to Zvonky, what you see is what you get Party DJ to Nebo Peklo and Pena.
Come celebrate 50 years of my life with me! To sing together the songs you grew up listening to, which shaped your style, your wardrobe and your hairstyle.
All my life I've been driving around Czechoslovakia following you and now I want to ask you to follow me to Prague for a change.
WHERE and WHEN?
On Saturday, January 28, to the O2 arena.
I'm looking forward to you, you don't even know how! Your Dara."
The Dara Rollins 50 concert is being produced on January 28, 2023 in the O2 arena Prague. Tickets on sale in the Ticketmaster and Ticketportal networks.
THE OFFICIAL SELLERS OF TICKETS FOR EVENTS AT THE O2 ARENA ARE TICKETMASTER AND TICKETPORTAL. WE DO NOT WARRANT THE VALIDITY OF TICKETS PURCHASED FROM OTHER SELLERS.