Dymytry released a video invitation to the concert at the O2 arena
december 22, 2022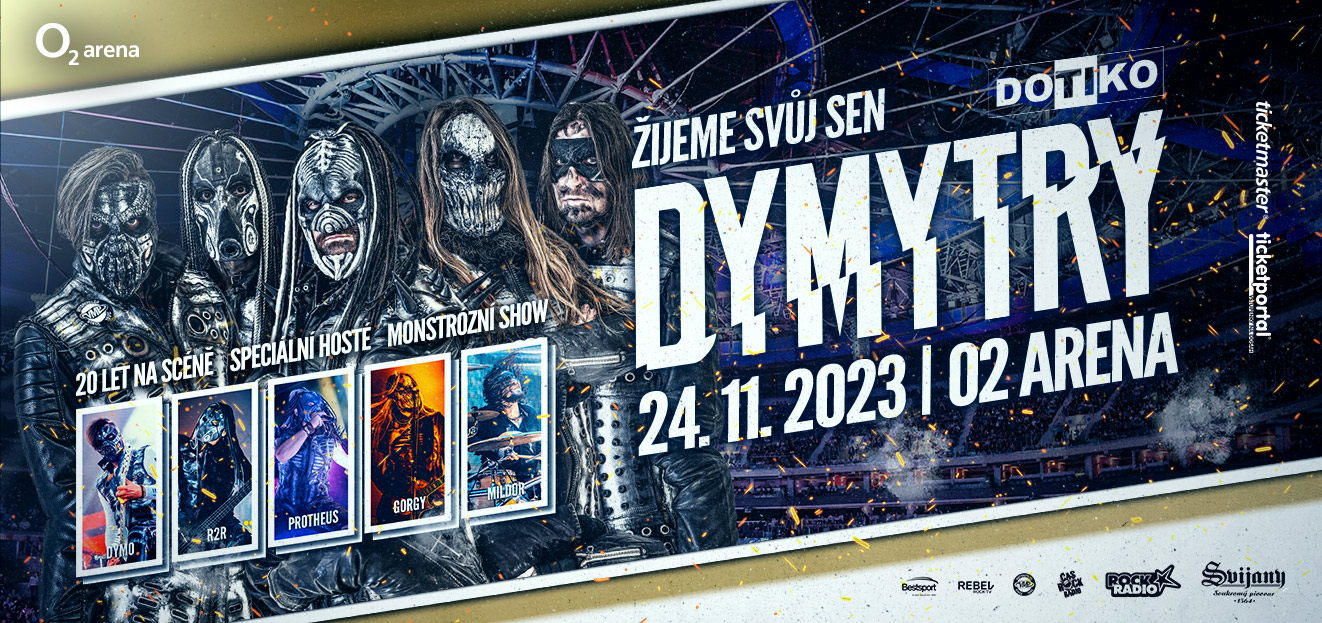 A Christmas present for our whole family and also an invitation to our 20th birthday party.
"Come to the biggest concert of our career so far at the O2 Arena. Come live our dream of a sold-out Outůček with us!"
Tickets at: https://www.o2arena.cz/en/events/dymytry-3/?lang=en
Dymytry
Michal Krause / ZL Production
THE OFFICIAL SELLERS OF TICKETS FOR EVENTS AT THE O2 ARENA ARE TICKETMASTER AND TICKETPORTAL. WE DO NOT WARRANT THE VALIDITY OF TICKETS PURCHASED FROM OTHER SELLERS.