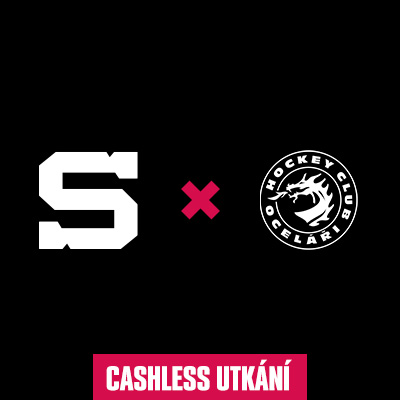 26.2.2023 16:00
HC SPARTA PRAHA – HC OCELÁŘI TŘINEC
Organizer – HC Sparta Praha a.s.
Vstupenka platí jen pro uvedený den, hodinu, akci, místo konání a sedadlo, je platná pouze s kontrolním ústřižkem a opravňuje k jednomu vstupu. Po opuštění místa konání akce pozbývá platnosti. Dodatečnými úpravami se stává vstupenka neplatnou. V případě uplynutí platnosti vstupenky, jejího poškození, zničení, ztráty nebo krádeže nelze vstupenku vyměnit ani nahradit její hodnotu ani poskytnout jinou kompenzaci. Další převod, prodej nebo zbavení se vstupenky bez písemného souhlasu pořadatele nebo pokus o další prodej za cenu vyšší, než je na vstupence vytištěna, způsobuje její neplatnost. Držiteli takové vstupenky bude odepřen vstup na místo konání akce nebo bude vyveden a zakládá to důvod pro zabavení vstupenky bez náhrady její nominální ceny nebo jiné kompenzace.
Vstupenka je cenina, její padělání a pozměňování je zakázáno. Pořadatel odepře vstup na akci všem držitelům takových vstupenek.
Zaplacené vstupné se nevrací, vstupenka se nevyměňuje. V případě zrušení akce zodpovídá za vrácení vstupného pořadatel. V případě zrušení akce uplatní držitel vstupenky nárok na vrácení vstupného dle pokynů pořadatele. Servisní poplatky se nevracejí. Náhrada zvláštních nákladů (např. hotel, jízdní výlohy) se neposkytuje. Změna programu vyhrazena. Datum a čas akce mohou být změněny bez upozornění.
Je zakázáno fotografování s výjimkou kapesních kompaktních fotoaparátů a pořizování obrazových a zvukových záznamů v průběhu akce včetně přestávek.
Držitel vstupenky je povinen dodržovat Návštěvní řád O2 areny, Provozní řád O2 areny, nenarušovat nijak hokejový zápas či se jinak chovat rozporu s řády a pravidly hokejových soutěží. Držitel vstupenky je povinen vždy se řídit pokyny pořadatelů. Při porušení těchto povinností odpovídá držitel vstupenky za veškerou způsobenou újmu, držiteli vstupenky může být odepřen vstup na místo konání akce nebo může být vyveden.
Pořadatel poskytuje slevy na vstupném vozíčkářům (držitelům průkazu ZTP/P) a jejich průvodcům. Dále jsou poskytovány slevy dětem do 15 let a držitelům průkazů ZTP a ZTP/P (nejen vozíčkářům).
Při plnění povinností vyplývajících z prodeje vstupenek bude IRSnet CZ s.r.o. postupovat ve shodě s platnými obchodními podmínkami pro poskytování služby prodej vstupenek na sportovní a kulturní akce prostřednictvím prodejní sítě TICKETPORTAL. Aktuální znění obchodních podmínek je k dispozici na www.ticketportal.cz.
One of the most attractive games of the extraliga is here! On Sunday, February 26, the Spartans will challenge the Oceláři Třinec team in a battle of title aspirants. You can't miss the great hockey spectacle accompanied by the best extraliga show!
IMPORTANT NOTICE - at this event, it will only be possible to pay cashless.
During the three games in the basic group of the hockey extra league in the O2 arena, a major novelty awaits the spectators. The company Bestsport, the owner and operator of the O2 arena, together with the domestic hockey team HC Sparta Prague and the partner company Mastercard, decided that at selected matches on February 26 (Třinec), February 28 (Olomouc) and March 3 (Hradec Králové ) it will only be possible to pay by card in the hall.
The aim of these pilot "cashless" matches is to test modern methods of payment at the booths. These can ensure the acceleration and simplification of the entire purchasing process and at the same time contribute to a significant reduction of the hygiene risks involved in the handling of cash between the customer and the staff. More information here.
THE OFFICIAL SELLERS OF TICKETS FOR EVENTS AT THE O2 ARENA ARE TICKETMASTER AND TICKETPORTAL. WE DO NOT WARRANT THE VALIDITY OF TICKETS PURCHASED FROM OTHER SELLERS.