Ewa Farna will celebrate her thirties in the sold-out O2 arena
october 9, 2023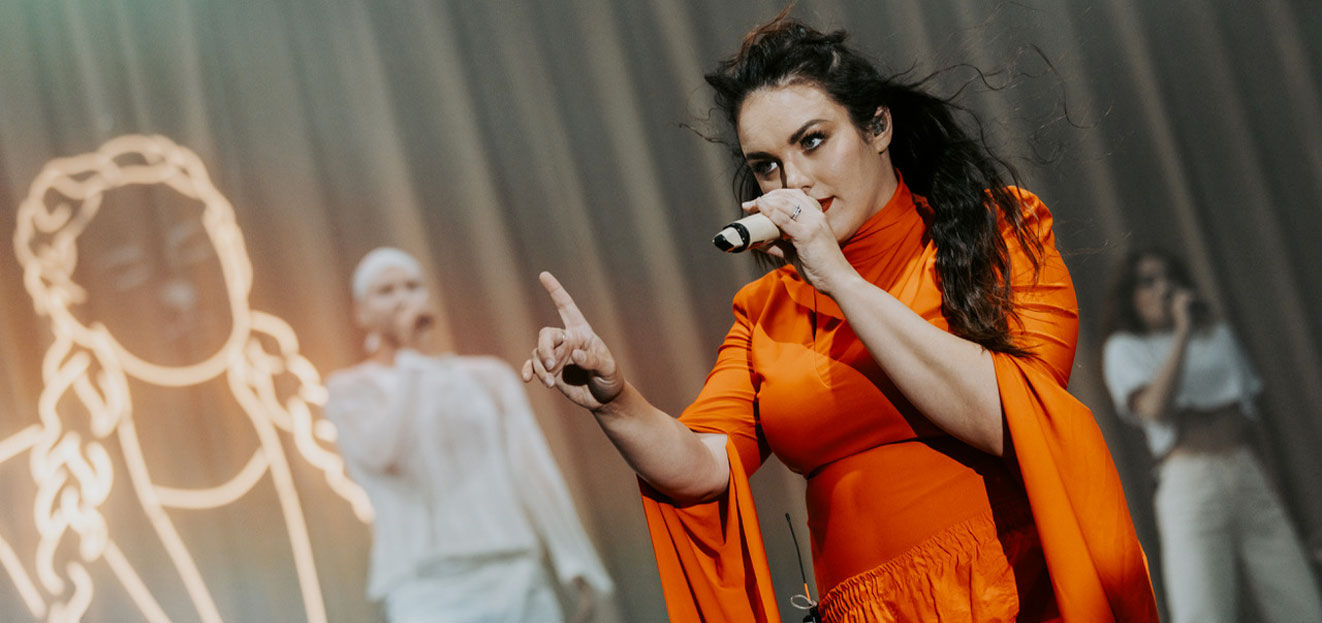 Polish-Czech singer Ewa Farna received an amazing gift from her fans for her thirtieth birthday – a sold-out O2 arena. The biggest concert in his career, which will take place on Saturday, October 14, 2023, in Prague's Libneň, is also accompanied by Ewa Farna's new music documentary Umami livesession.
The concert of the native of Třinec will be a spectacular celebration with everything – in addition to 30 dancers and a gospel choir, several rare guests will appear on stage, whose names the singer is still keeping secret. The opening band will also be completely unusual, which Ewa introduces in these words: "The opening band will introduce fans to my musical beginnings, reveal my cultural background. It is something that is usual at every proper celebration in our country, so it must not be missing on my birthday either. The opening band is definitely not to be missed by the audience."
Ewa wants to connect the stage and the audience so that people feel as much as possible on the same boat as the artists, so she asked the visitors for a uniform dress code. This means bright clothes, even a white T-shirt will do, and the effect of bright clothes will additionally "light up" the fifteen thousand hall.
As an appetizer to the sold-out arena, the singer offers the new music documentary Ewa Farna – Umami livesession, which can be seen on the Voyo platform. Ewa on the silver screen ends the stage of the successful Umami album with live performances of the songs in the historic foyer of the Rudolfinum in Prague, where contemporary music, modern dance and historical scenery are combined.
Regarding the upcoming concert in the O2 arena, the singer adds: "I'm really looking forward to everyone, we're fine-tuning everything to the last detail, at the moment I'm just polishing everything and praying that the whole event will go well. Fans can expect new merch, limited edition candles from my brand MMNT or photo booths, like a proper birthday party".
Entry to the O2 arena will be possible from 6:30 p.m., the opening band will start playing at 7:30 p.m., and Ewa's concert will start around 8 p.m. The last tickets can be purchased from the official sales networks Ticketmaster and Ticketportal.
THE OFFICIAL SELLERS OF TICKETS FOR EVENTS AT THE O2 ARENA ARE TICKETMASTER AND TICKETPORTAL. WE DO NOT WARRANT THE VALIDITY OF TICKETS PURCHASED FROM OTHER SELLERS.