Five Finger Death Punch returns to the Czech Republic, this time to Prague's O2 arena. Don't miss one of the most energetic bands you can currently hear live!
february 28, 2023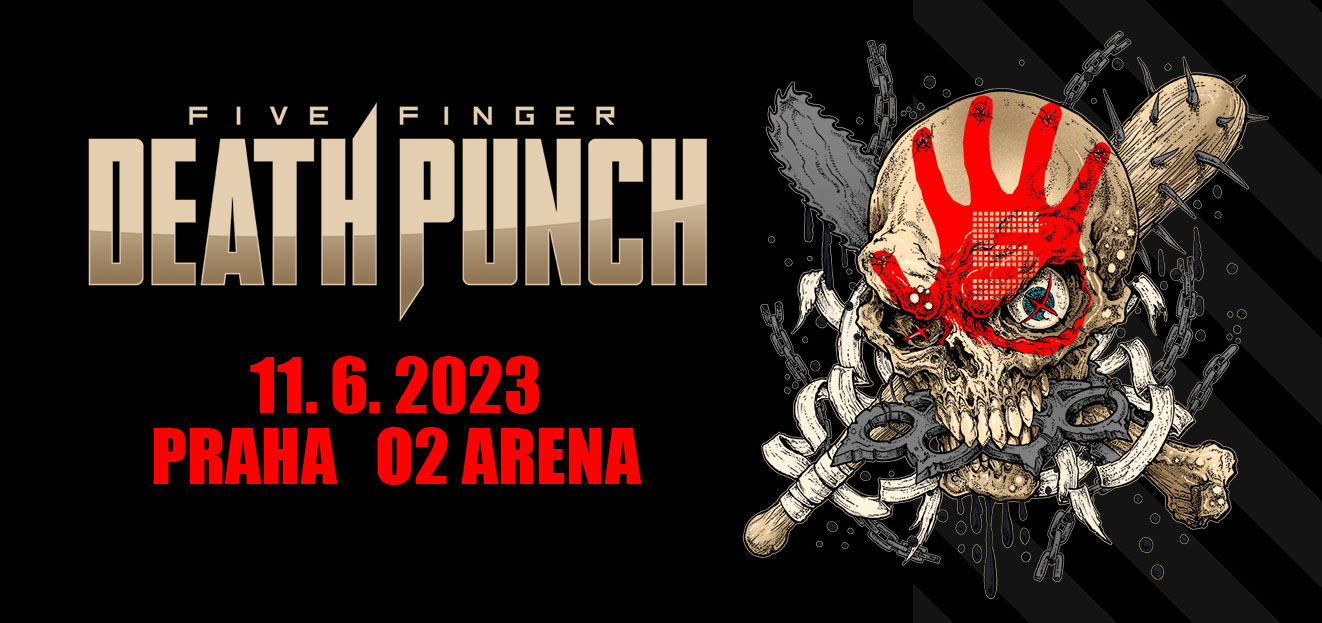 Five Finger Death Punch returns to Prague after last year's successful performance at the Prague Rocks festival. You can look forward to an energetic concert full of hard riffs and emotional ballads, which will take place on 11th June in Prague's O2 Arena.
Five Finger Death Punch will once again showcase their exceptional quality and incredible energy, which they are able to imprint into every record and live performance. Let yourself be carried away by Zoltán Báthory's guitar solos and Ivan Moody's powerful vocals and enjoy an unforgettable musical experience!
TICKET PRICES FROM 1490,- CZK. TICKETS ON SALE IN TICKETPORTAL FROM MARCH 3, 2023 AT 10:00. IDNES PREMIUM PRESALE FROM 1 MARCH 2023 10:00 - 3 MARCH 2023 9:00
FIVE FINGER DEATH PUNCH have 28 Top 10 hits and 14 number one singles to their credit. 5FDP have become one of the most recognizable names in music and frequently play all major festivals and sell out arenas around the world. Since 2007, when their debut album The Way of the Fist was released, the band has released eight consecutive albums, seven of which have been certified gold or platinum by the RIAA, as well as two Greatest Hits albums that have topped the charts. In addition, 5FDP has earned numerous national and international awards and honors over the past decade, including the prestigious Soldier Appreciation Award given by the United States Army Association, which only Elvis Presley has received before them.
THE OFFICIAL SELLERS OF TICKETS FOR EVENTS AT THE O2 ARENA ARE TICKETMASTER AND TICKETPORTAL. WE DO NOT WARRANT THE VALIDITY OF TICKETS PURCHASED FROM OTHER SELLERS.