FMX Gladiator Games are postponed to May 28, 2022
november 20, 2021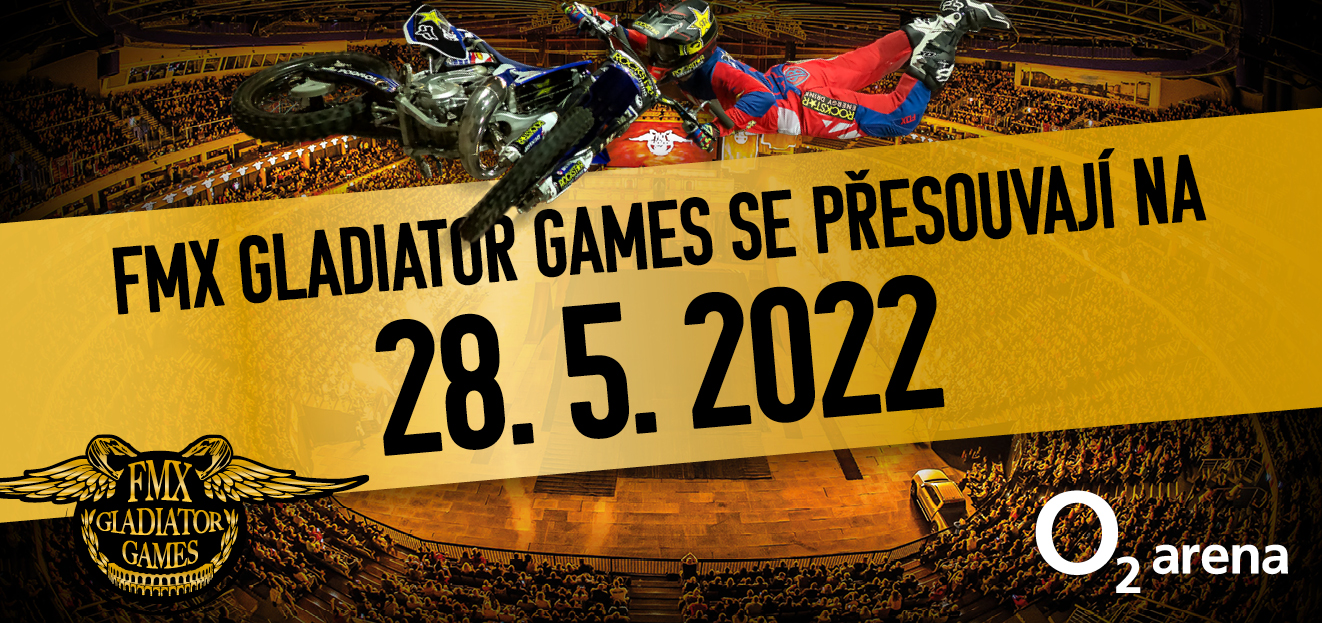 Dear FMX Gladiator Games fans,
a government order restricting participation in mass events to the vaccinated only and those who have undergone COVID came just before FMX Gladiator Games 2021. Over the last few hours, we have received hundreds of messages, emails and phone calls asking what will happen…
Surely you understand that it is not in our power to organize the event so that even those who do not meet the current conditions can participate, do not even get vaccinated and have been deprived of the opportunity to come to the event with a valid PCR or antigen test. These government regulations are in force until the end of February 2022, and no one knows what will happen in the next few days, in terms of further tightening measures.
Therefore, we decided to move the event to a date that we consider low-risk with respect to government measures, namely: May 28, 2022. It was a very difficult decision for us, because the event is completely prepared and the riders were looking forward to that they will show you the best of FMX. But it does not seem fair to us so that we cannot let a large part of you into the arena. Believe us, we looked at the situation from all possible angles and considered all the pros and cons when making the decision. We do FMX for everyone. Unfortunately, we are unable to influence COVID or government decisions.
Tickets remain valid for the new date of May 28, 2022, admission is non-refundable and we promise to do the best show ever there in May.
for the FMX Gladiator Games team
Marek Rejman