A unique space, an exceptional experience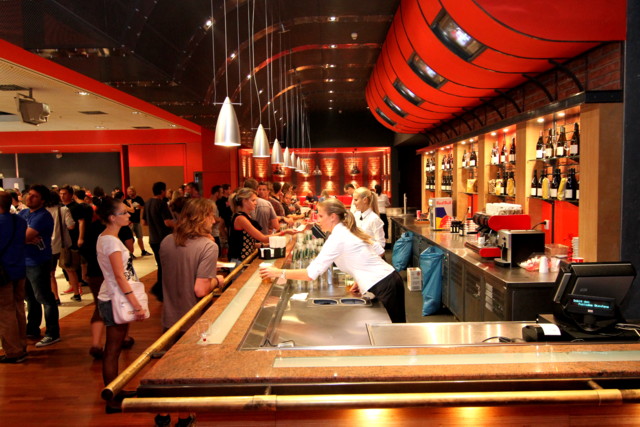 The Lokomotivka restaurant is located on the arena level and is accessible by the staircase leading from the North foyer. Lokomotivka is multifunctional just as the entire O2 arena. Sliding screens along the three sides of the restaurant allow high layout variability.
During events when spectators use the arena (concerts, dance events, some family shows) the screen separating Lokomotivka and the arena entirely open and guests may make use of the Lokomotivka bar.
During events when the arena is used by athletes and performers, the screen is closed and Lokomotivka offers a unique space for corporate events, e.g., VIP lounge for sponsors including services ranging from a coffee break up to a gala dinner.
The open kitchen also allows guests to observe their food live while it's being prepared. The maximum recommended capacity is 350 persons.
Lokomotivka may be rented for corporate events when no key even is scheduled in the arena, as well. Would you like to rent the restaurant? Contact information is available HERE.