Global Champions Prague Playoffs, the greatest showjumping event in the world, is co-ming back to the O2 arena for the fifth time
november 19, 2022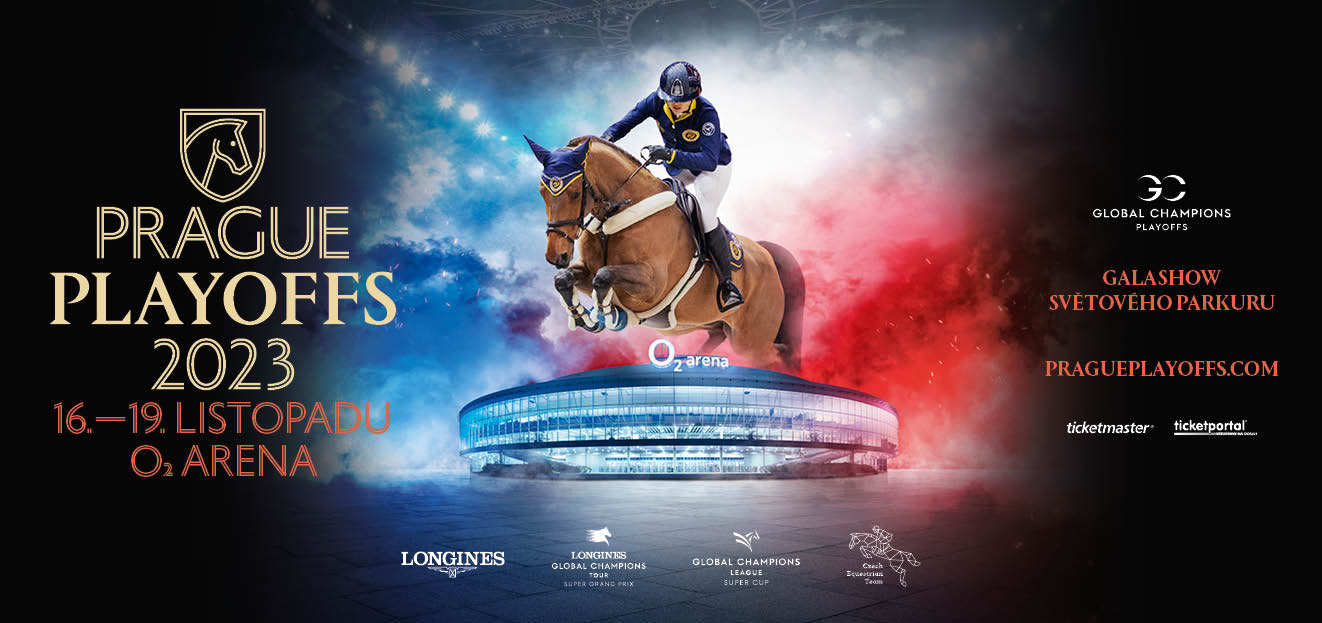 Global Champions Prague Playoffs, the greatest showjumping event in the world, is coming back to the O2 arena for the fifth time. Tickets for the unique event which will take place from 16 to 19 November, 2023, are available via Ticketmaster and Ticketportal. Prices range from CZK 290 to CZK 2,390 for daily tickets.
"Global Champions Prague Playoffs will take place in O2 arena for the fifth time in 2023. The ticket prices start at 290 CZK. We continue in our efforts to offer the sport of showjumping to as many fans as possible. Traditionally, a spectacular accompanying show will be prepared for our fans," says Jan Andrlík, chairman of the Prague Playoffs organizing committee.
The fifth year of the showjumping event in Prague will welcome a total of sixteen individual riders of the season and best sixteen teams – as the home fans hope, including the local team of Prague Lions.
Day tickets, but also VIP tickets, party boxes or seats at tables on the club floor will be available again. Tickets can be purchased through the official ticket vendors – the Ticketmaster (www.ticketmaster.cz) and Ticketportal (www.ticketportal.cz).
Daily ticket prices start at 290 CZK for tickets to the 4th floor. The prices for category 1 tickets, i.e. to the 1st floor of the O2 arena, start at 990 CZK. There is a 50% discount on the entrance fee for children up to 140 cm tall for the Thursday and Friday program.
"I would appeal to all fans not to delay in buying a ticket and enjoy a unique show that has no parallel in the world," adds Jan Andrlík.
THE OFFICIAL SELLERS OF TICKETS FOR EVENTS AT THE O2 ARENA ARE TICKETMASTER AND TICKETPORTAL. WE DO NOT WARRANT THE VALIDITY OF TICKETS PURCHASED FROM OTHER SELLERS.