Hans Zimmer is going to Prague for the first time
november 6, 2015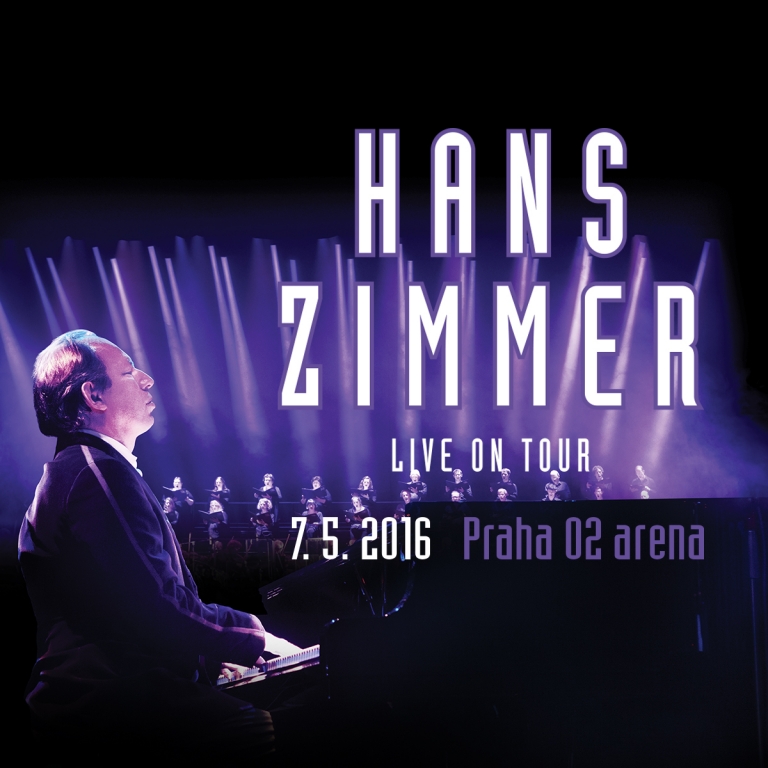 Legendary film music composer Hans Zimmer will arrive in Prague on May 7th 2016. Academy Award-winning music composer will perform in O2 arena, accompanied by The Czech National Symphony Orchestra and a choir.
German-born composer Hans Zimmer is recognized as one of Hollywood's most innovative musical talents. He enjoyed his first success in the world of pop music as a member of The Buggles and their single Video Killed the Radio Star became a worldwide hit.
Soon he began to work for the film. A turning point in Zimmer's career came in 1988 when he asked to score Rain Man for director Barry Levinson. Since then he has often cooperated with Ridley Scott, director of Thelma & Louise, Gladiator or Hannibal.
Zimmer has composed scores for Hollywood blockbuster films including Pirates of the Caribbean series, The Thin Red Line, Pearl Harbor, The Last Samurai, The Dark Knight Trilogy, Inception, or Interstellar and animated films such as The Lion King, Madagascar, Kung Fu Panda, The Prince of Egypt etc. Until now Zimmer has worked on more than one hundred films and received all awards including Academy Award, Golden Globe Awards and Grammy Awards.
Prague concert is a part of the first European tour of Hans Zimmer. Famous composer will personally play in Prague on several music instruments accompanied by The Czech National Symphony Orchestra and a choir.
Tickets are on sale on Ticketportal website from 1290 CZK.