Hans Zimmer to Return to Europe in 2017
december 7, 2016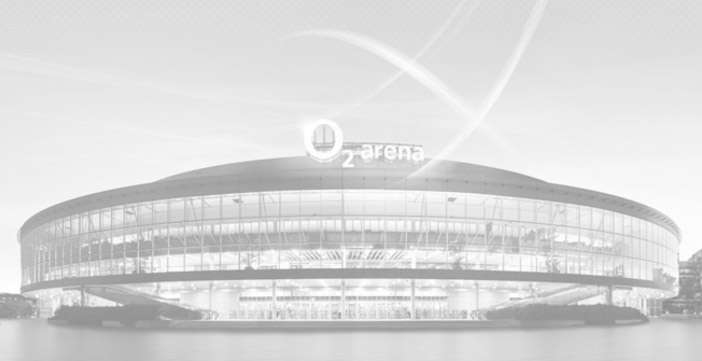 After performing his first ever US concerts with Hans Zimmer Live On Tour. Prague O2 Arena will see the show on June 4, 2017.
ACADEMY AWARD®, GOLDEN GLOBE®, GRAMMY®, AND TONY® AWARD-WINNING FILM COMPOSER ANNOUNCES 2017 TOUR
WITH MUSIC FROM: GLADIATOR, THE LION KING, THE DARK KNIGHT TRILOGY, INCEPTION, INTERSTELLAR, MAN OF STEEL, PIRATES OF THE CARIBBEAN, TRUE ROMANCE, THE DA VINCI CODE, CRIMSON TIDE AND MANY MORE
"THIS IS GENUINE JAWS-ON-THE-FLOOR STUFF" – EVENT/MAIL ON SUNDAY
"A WONDERFUL NIGHT THAT FEELS LIKE BEING IN A WHIRLWIND OF INTERLOCKING DREAMS" – THE GUARDIAN
"A CONSTANTLY SOARING WALL OF SOUND. SUBLIME" – THE TELEGRAPH
"A BEAUTIFUL INTRICATE SYMPHONY OF VISUAL DELIGHTS" – THE TIMES
Hans Zimmer, Hollywood's most in demand and innovative film music composer whose 100 film scores have made over $24 billion at the box office, will be returning to Europe in the Summer of 2017 following his very first US and Australian concerts.
Hans, whose music can currently be heard in BBC 1's 'Planet Earth II' and the Nexflix phenomenon 'The Crown' will be joined onstage by his 15 piece studio band, along with an orchestra and choir bringing the total number of musicians on stage to over 60.
'Hans Zimmer Live On Tour' will be a multi-layered experience for concertgoers and a must-see concert event, featuring career-spanning music from Zimmer's multi-decade career.
Hans's first ever tour 'Hans Zimmer Revealed' in 2016 kicked off with a sold-out two night run at London's Wembley Arena before embarking on a 33-city run that included shows in major European cities including, Paris, Berlin, Munich, Prague, Geneva, Dublin and Vienna to name just a few. The tour received rave reviews in every city it visited and due to it's incredible success 2017 will see Hans performing Scandinavia for the first time.
Hans Zimmer's live shows for 2017 will begin on the West Coast of the USA and will visit Australia and New Zealand before coming to Europe, from there Hans and his band will return to the US for his very first full US tour.
The 'Hans Zimmer Live On Tour' concerts will be in two parts: the first being some of Zimmer's classic movie scores including GLADIATOR, THE LION KING and PIRATES OF THE CARIBBEAN and more and the second featuring re-imagined versions of some classic scores such as THE DARK KNIGHT TRILOGY and INCEPTION with special guests from the rock and pop world.
"Performing a concert series like this is something that I have always wanted to do, and I am thrilled to kick off these west coast dates, visit Australia and return to Europe where we had so much fun playing in the summer." said Zimmer. "I am very excited to get some of my very talented friends together and give our audiences an experience unlike any concert they have ever been to before."
"Following the extroadinary success of Hans's first ever sold out tour in Europe, I am delighted to have the opportunity to present Hans' first concert series in the US and his triumphant return to Europe," stated Harvey Goldsmith. "Hans is a genius of our time, having thrilled millions of cinema goers with his amazing film scores. At last, Hans will reveal a collection of his finest scores to a live audience."
Tickets are available from December the 9th, 2016 at www.ticketportal.cz
https://www.hanszimmerlive.com
ABOUT HANS ZIMMER
Hans Zimmer has scored more than 120 films, which have, combined, grossed over 24 billion dollars at the worldwide box office. His upcoming film projects include Sean Penn's The Last Face and 20th Century Fox's Hidden Figures, with Pharrell Williams and Ben Wallfisch out January 2017. Zimmer has been honored with an Academy Award®, two Golden Globes®, three Grammys®, an American Music Award, and a Tony® Award. His most recent Academy Award-nomination for Interstellar marks his 10th career Oscar nomination with the Academy. In 2003, ASCAP presented him with the prestigious Henry Mancini award for Lifetime Achievement for his impressive and influential body of work. He also received his Star on the Hollywood Walk of Fame in 2010, and in 2014 was honored with the Zurich Film Festival Lifetime Achievement Award. Zimmer performed his very first first concerts in the UK, "Hans Zimmer Revealed," at the Eventim Hammersmith Apollo, and concluded his first ever European tour, "Hans Zimmer Live," on June 5, 2016.
Other recent releases include: Zack Snyder's Batman vs. Superman: Dawn of Justice, Mark Osborne's The Little Prince, Peter Sollet's Freeheld, Simon Curtis' Women in Gold, The Amazing Spider-Man 2, Steve McQueen's 12 Years a Slave, Ron Howard's Rush, Zack Snyder's Man of Steel, History Channel's miniseries The Bible, the Christopher Nolan-directed films Inception, The Dark Knight and The Dark Knight Rises; and Guy Ritchie's Sherlock Holmes: A Game of Shadows. Some of Zimmer's most notable works include his scores for Rain Main, Driving Miss Daisy, Thelma & Louise, Crimson Tide, The Thin Red Line, Gladiator, Mission: Impossible II, Hannibal, Pearl Harbor, Tears of the Sun, Spanglish, The Pirates of the Caribbean franchise, the Kung Fu Panda and Madagascar films, The Da Vinci Code, Frost/Nixon, and The Lion King, for which he won the Academy Award.