Heavy metal legends Helloween are preparing a new studio album and are planning a tour for the next year. They will not skip Czechia and will bring the new material to Prague's O2 arena!
december 12, 2019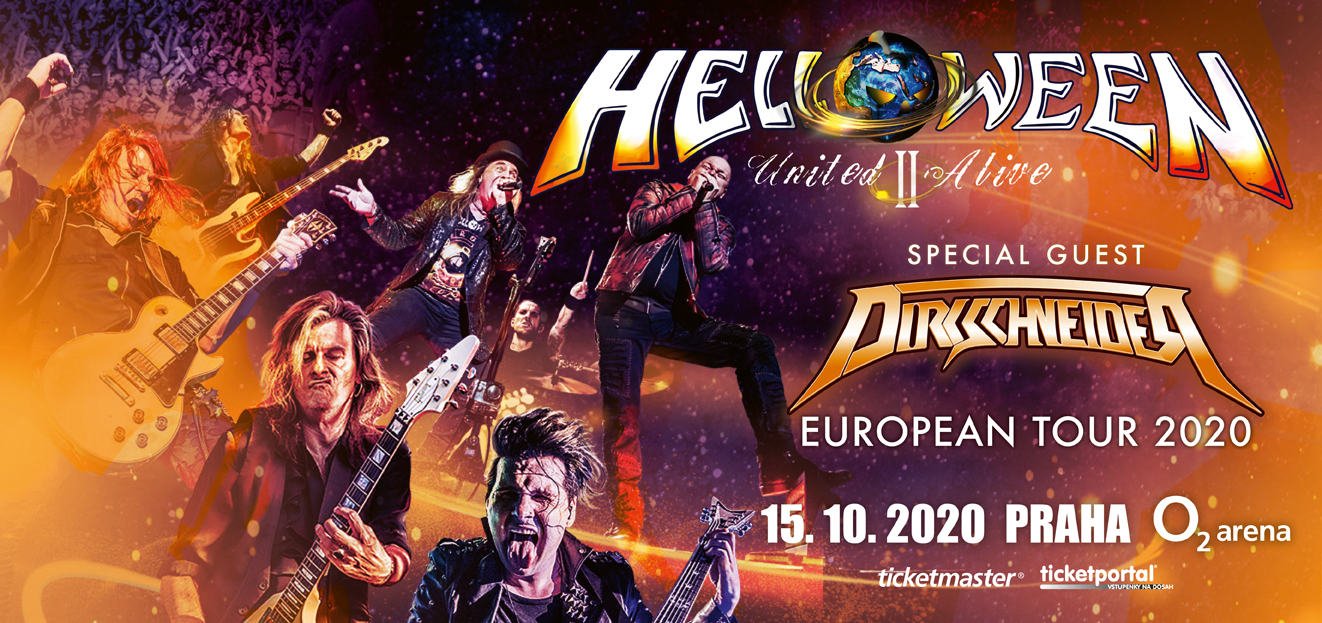 The star lineup recently served its fans a lavish live release "United Alive" with which he fans can commemorate the more than a year-long PUMPKINS UNITED WORLD TOUR that exceeded all expectations.
Sascha Gerstner adds: "The feedback from fans was overwhelming in all respects. It motivates us to keep on going and show even more! So we are here for another round!"
And so it is official! The ULTIMATE HELLOWEEN PARTY will continue and there are about a million reasons to not miss the show! Next to the hits that have been bringing the fans together for over 3 decades, the Helloween's seven will also bring new, still unnamed album, which they are currently working on in the Hamburg studio (where it all began in 1984). The UNITED ALIVE WORLD TOUR PART II will start in September 2020.
The German icon of the melodic heavy metal will literally brighten up next fall returning to the world stages. Stronger than ever with new material, new excitement and loads of energy!

DIRKSCHNEIDER is confirmed as the special guest for HELLOWEEN upcoming UNITED ALIVE PART II European tour 2020.
Udo Dirkschneider and his band will perform solely songs of his era with ACCEPT, the band he experienced his worldwide breakthrough with at the beginning of the 80´s. His voice is the soul of such timeless hits as "Metal Heart", "Princess Of The Dawn" or "Balls to the Wall".
Andi Deris comments: "It´s great to have the German Tank with us! He is a great guy and a musicial icon. The tour is going to be bug fun!"
Udo Dirkschneider adds: "It´s a great honour to share the stage with our friends of Helloween. We will play a set featuring ACCEPT songs only, the fans won´t miss any of the big hits."
Guitar-player Michael Weikath says: "This is ultimate German metal package – I can´t wait to hear all the ACCEPT hits I grew up with!"
The UNITED ALIVE WORLD TOUR PART II is coming up! 15. 10. 2020, O2 arena Prague!
The legendary UNITED-Lineup will be unleashed again! Stronger with the new song material and ton of horsepower – simply the ultimate HELLOWEEN PARTY! Be there!
Tickets are available in Ticketmaster and Ticketportal!