Icelandic singer and artist Björk returns to Prague with her multimedia work Cornucopia
january 30, 2023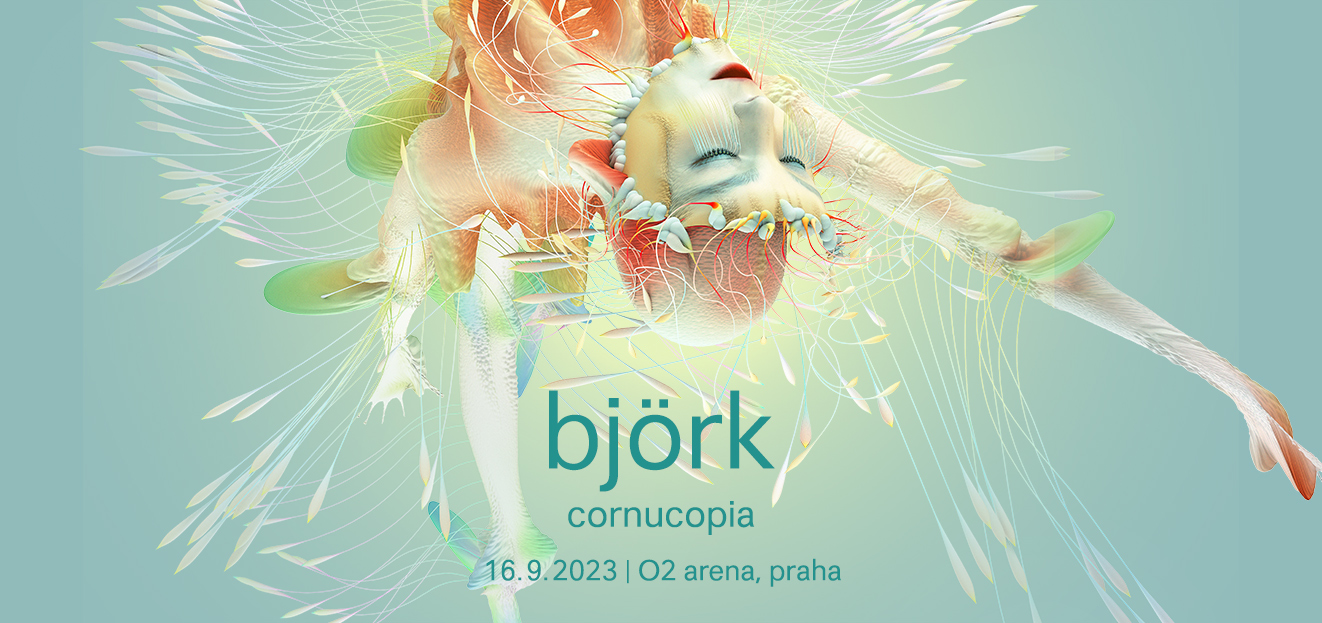 Björk has announced the Cornucopia arena tour, commencing in Lisbon, Portugal in September of this year. Concepted upon Björk's last album 'Utopia', Cornucopia debuted as a residency show at NYC's The Shed, receiving stellar reviews, with Rolling Stone commenting that it was a 'spectacle of cutting-edge sound and image'.
The new Cornucopia show sees the original stage show of her catalogue music, reworked to include music from her current Grammy-nominated album 'Fossora'.
"cornucopia was always intended to be a world for both utopia and the album after that ….
which is now out there called fossora .
so i am truly excited to premier those 2 worlds colliding , this autumn in southern europe ,. " – Björk
Cornucopia includes digital visuals created by media artist Tobias Gremmler, Andy Huang, Nick Knight, M/M, stage design by Chiara Stephenson, the flute septet Viibra, clarinet players, a harpist, percussions, electronics and a number of bespoke instruments implemented in the innovative surround sound stage design including a custom reverb chamber.
TICKETS ON SALE AT TICKETMASTER AND TICKETPORTAL FROM 3 FEBRUARY 2023 AT 9:00. SPOTIFY PRE-SALE FROM 1 FEB 2023 9:00 - 3 FEB 2023 8:00. LIVE NATION CLUB, O2 AND IDNES PREMIUM PRE-SALE FROM 1.2.2023 9:00 - 3.2.2023 8:00.
THE OFFICIAL SELLERS OF TICKETS FOR EVENTS AT THE O2 ARENA ARE TICKETMASTER AND TICKETPORTAL. WE DO NOT WARRANT THE VALIDITY OF TICKETS PURCHASED FROM OTHER SELLERS.