Jiří Korn will present his KORNCERT in June at the O2 arena
april 13, 2023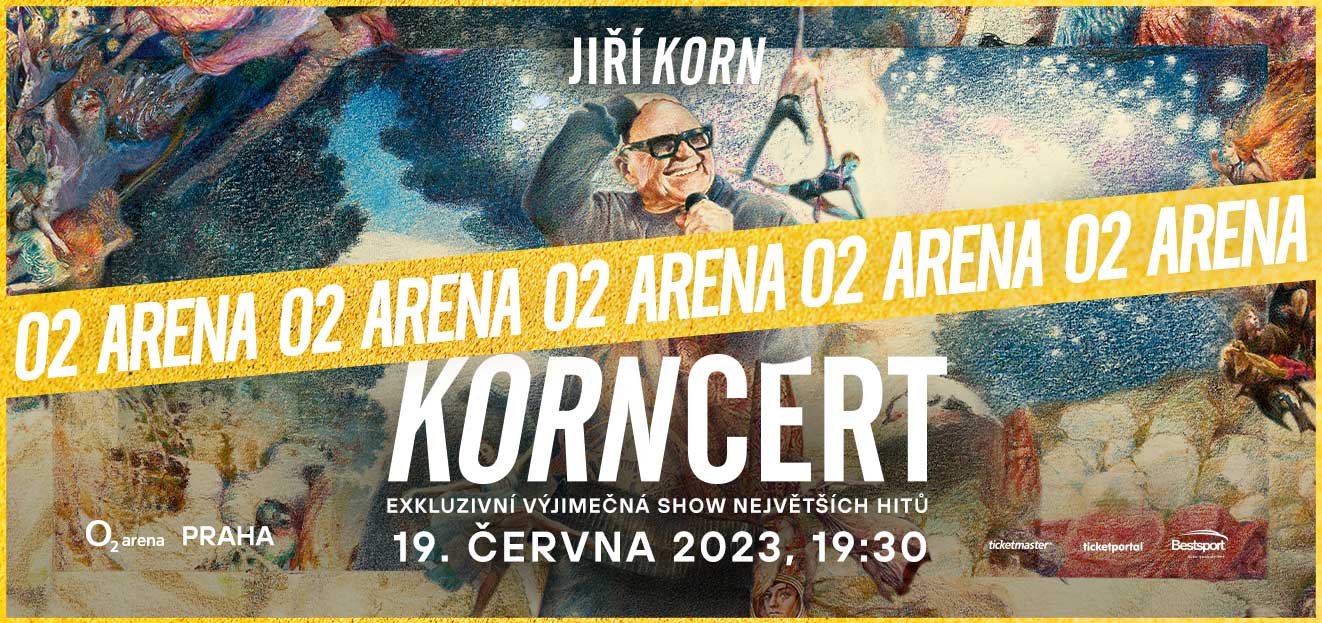 The unique 2023 concert tour by the magnificent gentleman, which has already made history in the Czech music scene, not only for its originality, amazing singing and dancing performances, but mainly for the passion, energy, emotion, and humor that Jiří Korn has captured audiences with in over twenty stops throughout the Czech Republic.
The entire tour has been sold out within a few hours. Due to the overwhelming demand the decision was made to add another KORNCERT before the summer holidays, this time at the greatest Czech venue, O2 arena Prague.
"For the past few months, we've been traveling all over the country to meet you, and now we'd love to ask if you could come to see us from all over the Czech Republic! Let's enjoy one more show, which I would like to dedicate to each and every one of you."
You can look forward to a unique show, magnificent scenography, great dancers, large-scale projection and the timeless hits of Jiří Korn.
THE OFFICIAL SELLERS OF TICKETS FOR EVENTS AT THE O2 ARENA ARE TICKETMASTER AND TICKETPORTAL. WE DO NOT WARRANT THE VALIDITY OF TICKETS PURCHASED FROM OTHER SELLERS.