Jubilee 10th Floorball Superfinal
november 19, 2021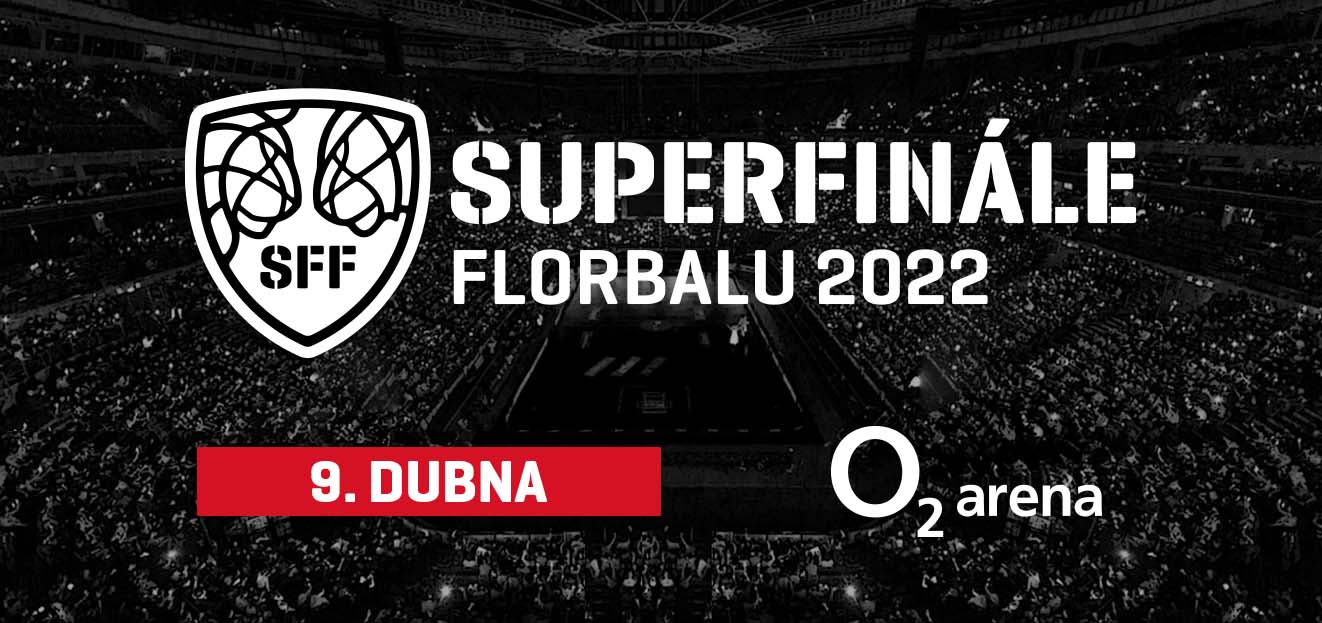 Shattered hall, great floorball, electrifying atmosphere. All this belongs to the Floorball Superfinals, which are returning to Prague's O₂ arena. The jubilee tenth superfinal will also be one of the celebrations of 30 years of Czech floorball! The culmination of the highest competitions of men and women in one decisive match has become a traditional part of the floorball season during its existence. Since its premiere in 2012, the superfinals have enjoyed greater audience interest each year. After two years outside the capital and two pandemic-influenced years, this exceptional sporting event returns to the O₂ arena, where it builds not only on the unforgettable atmosphere of the 2018 Men's World Championship.
The last time the floorball Superfinal took place in the UNYP Arena in Prague, and after a long year behind the closed doors, spectators could finally be present. They first watched the fierce battle for the title in the women's extraleague between the sovereign Vítkovice and the young cadre of Chodov. The lionesses fought well with the knights, and it was only the overtime that had to decide, in which the players from the north of Moravia completed the golden hat trick. In the men's superfinal, the traditional rivals of recent years – Vítkovice and Mladá Boleslav. After another even commotion, the players from the city of cars finally celebrated their second super league title.
The jubilee tenth year of the Floorball Superfinals will take place on Saturday, April 9, and a rich accompanying program will be prepared for visitors, which this time will accompany the celebrations of thirty years since the founding of Czech floorball. At the same time, you can look forward to the grand finals of the Girls 'and Boys' High School Cup, which has been called the Subterra Cup since this year. Don't miss another episode of this unique event and come to experience the floorball fight for the title in a unique spectator atmosphere.
Information about the Floorball Superfinal 2022 can be found on the project website www.ceskyflorbal.cz/superfinale. The main source of news is the Czech floorball Facebook page, which will once again bring you reports from the highest competitions, from behind the scenes of super league teams or from the program of the super final day together with a number of competitions and news.
Floorball Super Final – One match decides!
Program April 9, 2020:
Subterra Cup Final – girls
Subterra Cup Final – boys
Women's Extraliga Super Final
Livesport Superliga Super Final
THE OFFICIAL SELLERS OF TICKETS FOR EVENTS AT THE O2 ARENA ARE TICKETMASTER AND TICKETPORTAL. WE DO NOT WARRANT THE VALIDITY OF TICKETS PURCHASED FROM OTHER SELLERS.