Kapitán Demo got married. The wedding afterparty will take place on 13 May 2023 in the O2 arena
september 20, 2022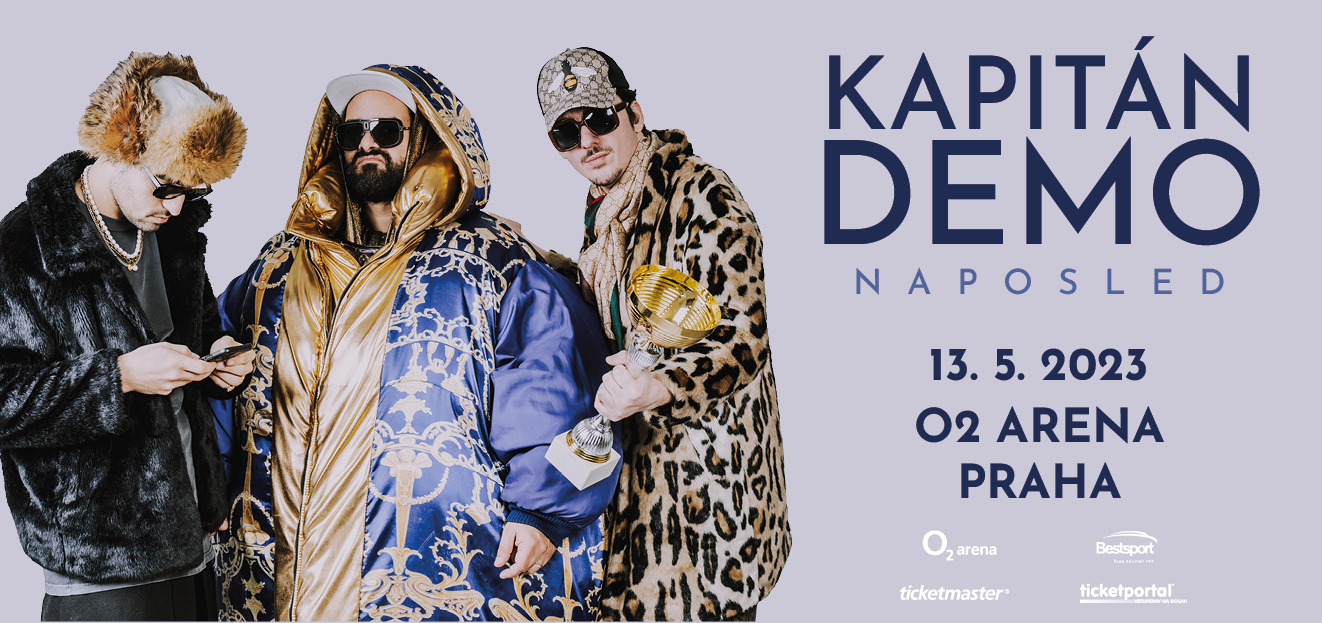 The long-awaited launch of the Master of the World album by the Czech-Italian tycoon Kapitán Demo will take place on May 13, 2023 in Prague's O2 arena. Tickets are on sale in the official Ticketmaster and Ticketportal networks.
"After a long search and several inspections, I found out that there is no cube, skyboxes or ice playing surface in the O2 universe, and that only 150 horses can fit there. We did not agree on that, and therefore I am moving the whole show to the O2 arena," says k to Captain Demo.
Even before the party with the fans, Kapitán Demo got married, directly in the video clip for the single Velkej zlatej benz, which was just released.
"I have already accomplished everything in my life, but the only thing I kept putting off was getting married. Today we live in the 21st century, so just as people of the same or similar sex can marry, so can machines, buildings or things. I bought the most beautiful car in the world, and it has several advantages: a) it doesn't hurt me, b) I didn't have to sign a prenuptial agreement with him, c) if he starts to fuck me, he I'll exchange for a younger one and I don't have to explain anything to anyone," Demo praises his new love, whom he married. The video was directed by Givinar Kříž, with Sláva Pecháček behind the camera.
Master of the Universe, which was released last year and went platinum in its first few days, will have a brilliant show at the O2 arena. The circumstances surrounding the show continue to remain under wraps, but as anyone who has been to Demo's solo concert knows, something always happens that doesn't normally happen. The concert will feature essential hits from all released and unreleased Demo albums.
THE OFFICIAL SELLERS OF TICKETS FOR EVENTS AT THE O2 ARENA ARE TICKETMASTER AND TICKETPORTAL. WE DO NOT WARRANT THE VALIDITY OF TICKETS PURCHASED FROM OTHER SELLERS.