ALICIA KEYS concert has a new date. It will take place on 25th June 2021 at the Prague O2 Arena.
july 15, 2020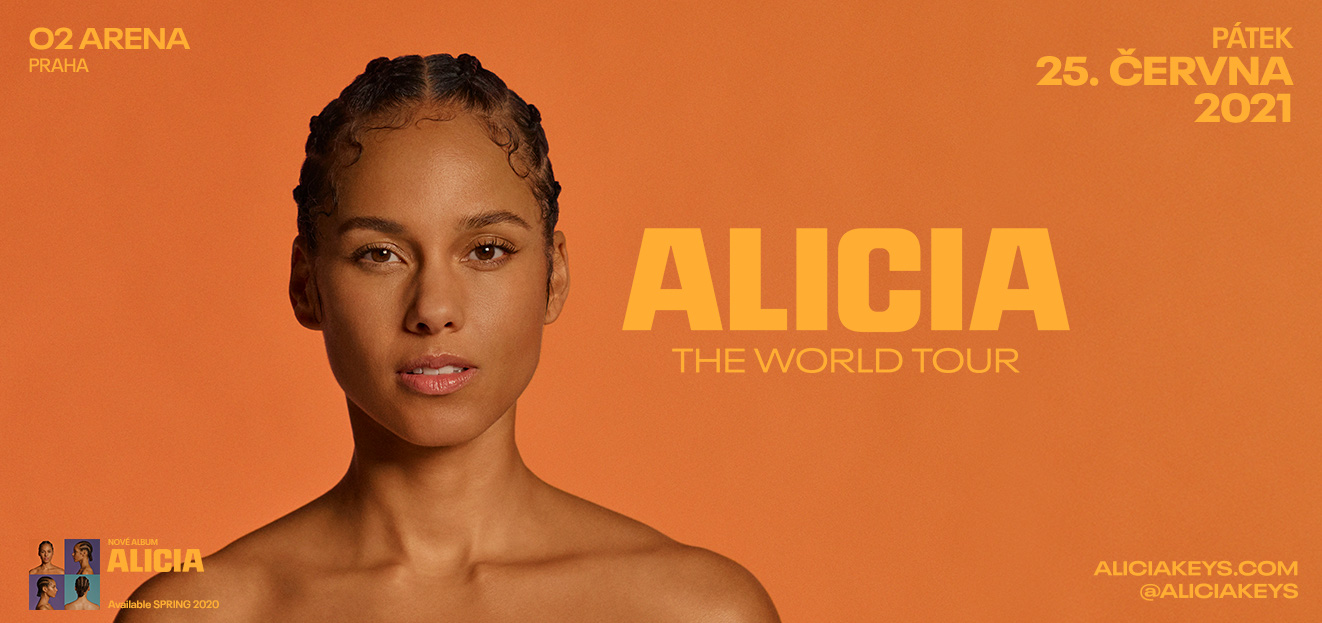 Tickets purchased on the original date remain valid and can still be purchased on the Ticketmaster and Ticketportal networks.
The organizer was forced to cancel the date of ALICIA KEYS concert, which was to take place on June 25th, 2020 in the O2 arena in Prague.
The canceled concert will take place on a new date on June 25th, 2021 in the O2 arena in Prague.
THE OFFICIAL SELLERS OF TICKETS FOR EVENTS AT THE O2 ARENA ARE TICKETMASTER AND TICKETPORTAL. WE DO NOT WARRANT THE VALIDITY OF TICKETS PURCHASED FROM OTHER SELLERS.