Leoš Mareš postpones two concerts in the O2 arena. 360 concerts will take place in May 2022
november 25, 2021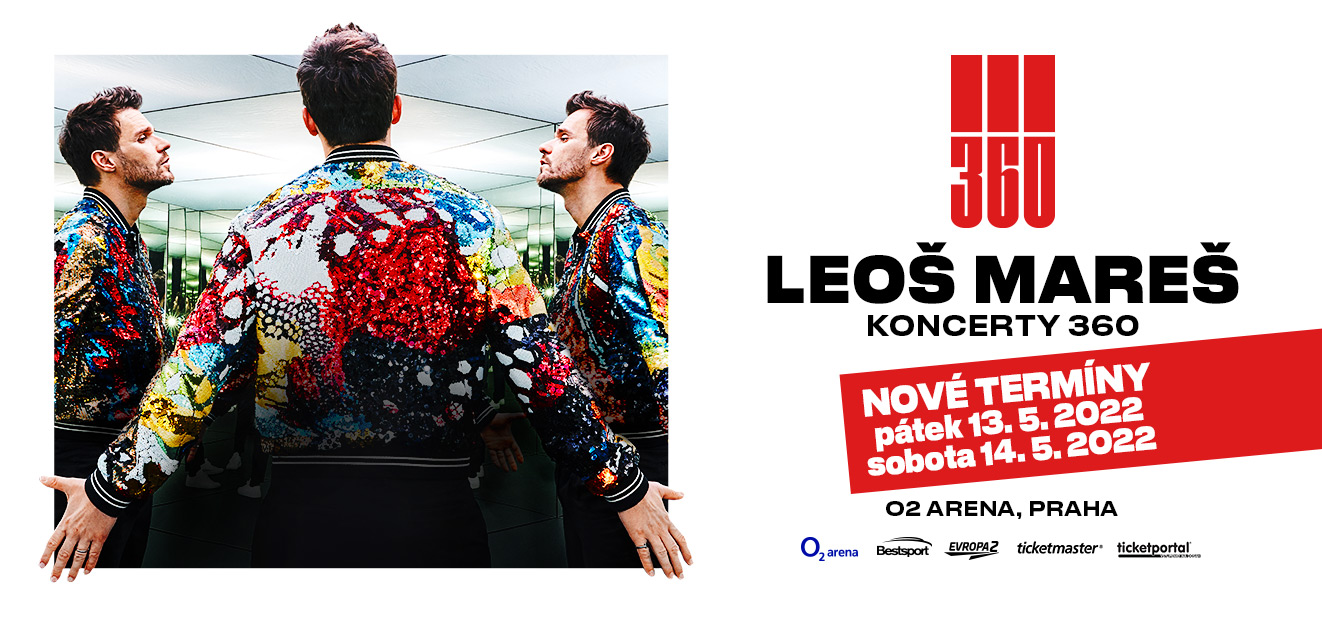 Dear fans,
I thought I would never write this message again. I'm so sorry, but we have to postpone the 360 CONCERTS again.
The show is ready, tuned to the last detail and we are very much looking forward to showing it to you in full force.
We have two new dates on Friday and Saturday in May 2022 and I believe that we will meet everyone who has tickets for two years and is still waiting there.
Thank you very much for your kindness and patience and I apologize once again for the complications.
Leoš
Tickets from May 25, 2020 (resp. May 13, 2021 and December 10, 2021) are valid for the new date Friday May 13, 2022.
Tickets from May 26, 2020 (resp. May 14, 2021 and December 11, 2021) are valid for the new date on Saturday May 14, 2022.
Ticket sales for May 13 and 14, 2022 continue in the Ticketmaster and Ticketportal networks.
THE OFFICIAL SELLERS OF TICKETS FOR EVENTS AT THE O2 ARENA ARE TICKETMASTER AND TICKETPORTAL. WE DO NOT WARRANT THE VALIDITY OF TICKETS PURCHASED FROM OTHER SELLERS.