Lord of the Dance: the new Czech and Slovak tour 2022 dates!
february 22, 2022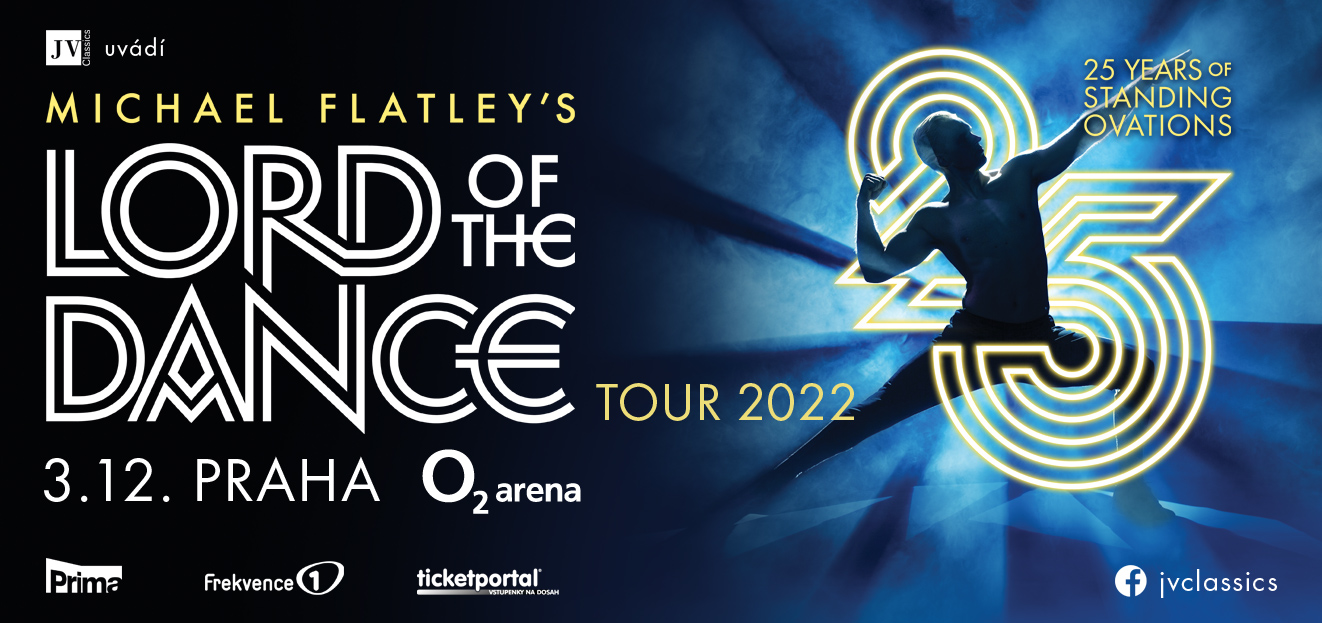 We are delighted to be bringing great news to the audience and fans of the cult Irish dance group Lord of the Dance! The Czech&Slovak tour will take place this year!
The audience will see their much loved performance at the turn of November and December 2022 on the following re-scheduled dates:
26.11. Brno
27.11. Bratislava
29.11. Karlovy Vary
30.11. Liberec
1.12. Pardubice
2.12. České Budějovice
3.12. Praha
4.12. Ostrava
We're excited to announce that, after a break of more than 3 years, Lord of the Dance will perform to, as always, the sold-out arenas here. And there is definitely something to look forward to!
Tickets for the original O2 arena dates of 19 February 2021 and 5 March 2022 remain valid and do not need to be exchanged.
Lord of the Dance have become the global phenomenon and the most attended dance performance of all time. So far, an incredible 60 million people have watched them in 60 countries on 5 continents! And still, after 25 years, Michael Flatley continues to oversee the quality of the stage work, the choreography and the selection of the dancers personally.
Now, for the 25th anniversary, tireless and ageless Flatley has prepared a European tour and an innovated version of his famous show. In addition to new costumes, great special effects and rock and roll lighting design, which complements a few calmer moments of the performance, the enthusiastic creator promises new dance numbers and music, all under the title Lord of the Dance: 25 Years of Standing Ovations.
Flatley explains: "I can't wait for Lord of the Dance to return to the European stage in 2022. I feel like this will be the most important tour in our 25-year history! Art is irreplaceable. I hope that we will improve people's mood and bring a smile back to their faces … ".
As we have many times seen for ourselves, every performance of the Lord of the Dance ends with such standing ovations, stormy applause and radiant smiles. They are returning to our countries for the thirteenth time and so far 800,000 spectators have rewarded them here with this enthusiastic response!
Michael Flatley continues to follow his dream and it will definitely be an unforgettable experience again.