Lucie is celebrating 30 years of the album Černý kočky mokrý žáby. Band will play the entire album live at an exclusive concert in Prague's O2 arena.
june 14, 2023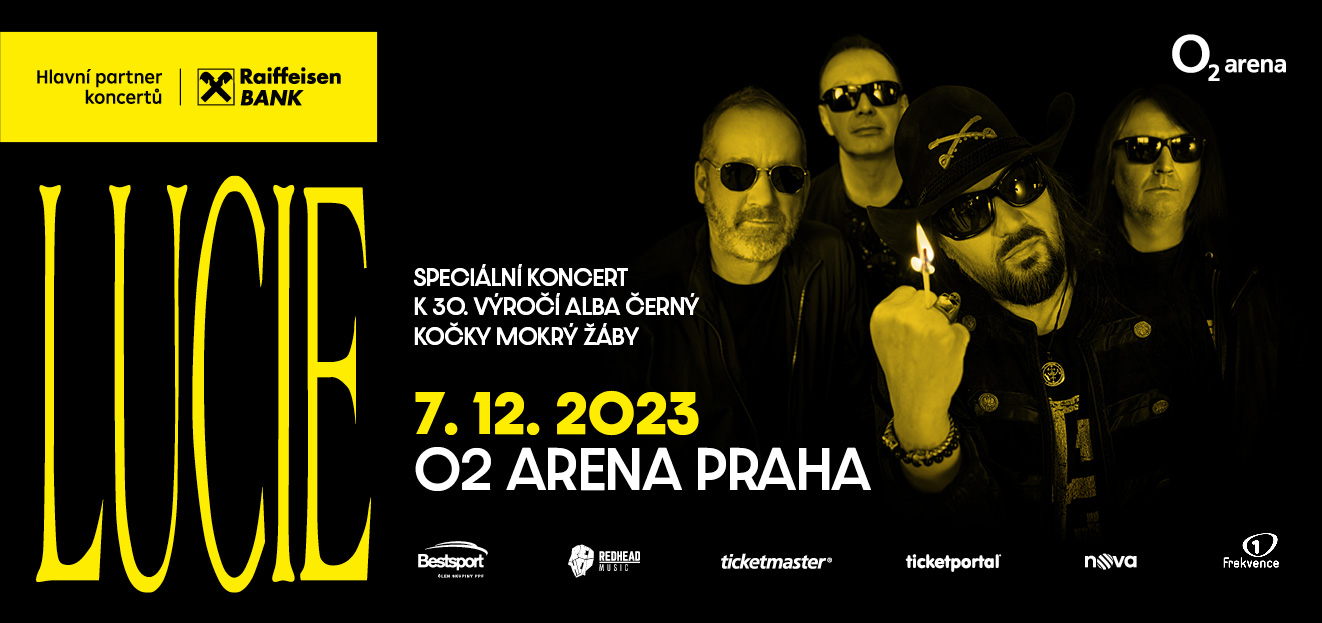 In the fall of next year, it will be thirty years since the band Lucie released the now iconic album Černý kočky mokrý žáby, which the Anděl Awards marked as the record of the twenty years.
For the anniversary, Lucie has prepared a gift for her fans and will play the entire record live from start to finish at an exclusive concert on December 7, 2023 in Prague's O2 arena. In addition to the album Černý kočky mokrý žáby, other hits from across their entire career will also be heard.
The band will invite guests to the stage, such as singer Lenka Dusilová, and they will pay tribute to the album's producer Ivan Král. The audience can look forward to a special scenography and concert visuals inspired by the record.
THE OFFICIAL SELLERS OF TICKETS FOR EVENTS AT THE O2 ARENA ARE TICKETMASTER AND TICKETPORTAL. WE DO NOT WARRANT THE VALIDITY OF TICKETS PURCHASED FROM OTHER SELLERS.