Lucie will perform "At the Opera Tour" at the O2 Arena on October 12, 2022
december 2, 2021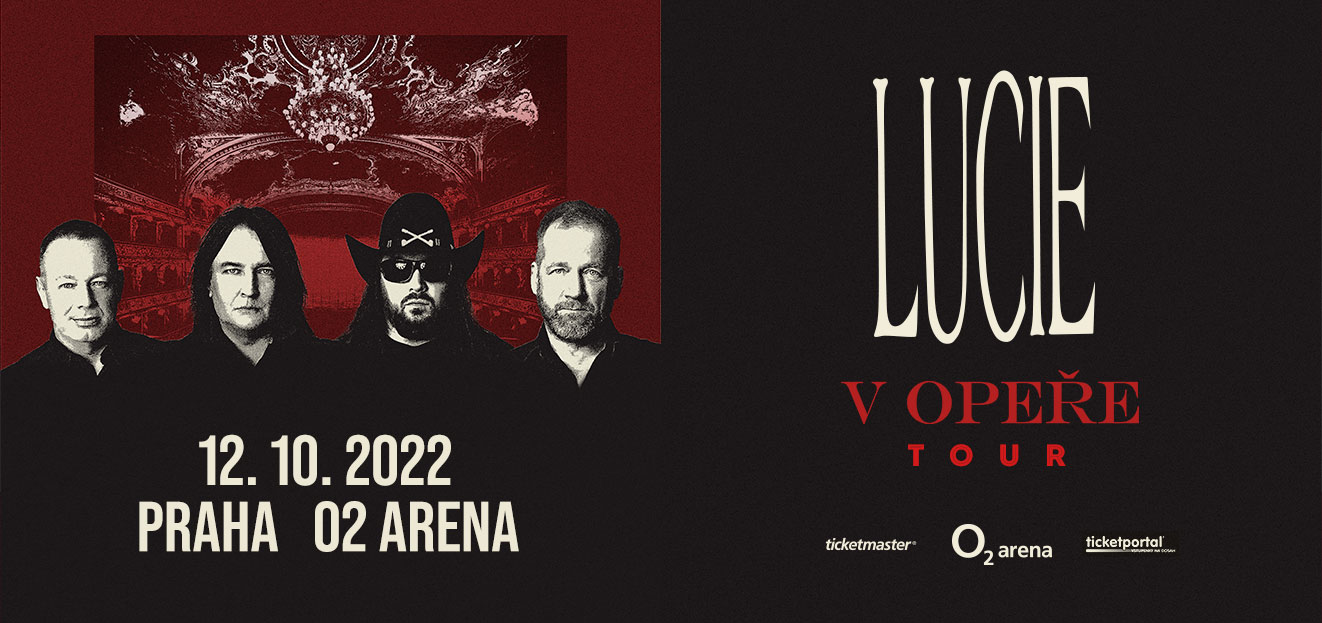 The autumn of 2022 will be the peak of the music season for fans of the Lucie group. Lucie embarks on a postponed indoor tour of the Czech Republic with a new program with an exclusive musical arrangement accompanied by a symphony orchestra, choir and an organically effective dynamic scene. The group will welcome the audience in the O2 arena in Prague on October 12, 2022.
The members of the Lucie group agree that one of the biggest and most demanding innovations was the preparation of the organically dynamic scene itself, which uses the latest technologies in the field of sound and visual effects, as well as proven theatrical principles:
"We have been working on the stage we want to introduce to the fans for almost a year. The work was demanding but beautiful and we believe it will be worth it. It is a special project for us, which is why we want our fans to have an exceptional experience from it," emphasize the members of the group.
Musically, the tour will be absolutely groundbreaking. Lucie teamed up with conductor Kryštof Marek, holder of the Czech Lion for music for the film Masaryk, who created new symphonic arrangements for the entire program of this show. In combination with the complete cast of the group, the Hradec Králové Philharmonic and the choir, the fans are preparing an almost two-hour cross-section of Lucie's entire work in a way they have never experienced before.
"The last two years have been very difficult for everyone. Among other things, the years 2020 and 2021 showed us that it is simply not possible without culture. As if we lack a piece of our soul, the possibility of self-expression, freedom, and not just the artistic one, which we should unconditionally protect. We are all the more looking forward to returning to the stages of our largest Czech and Slovak halls in 2022 and once again experiencing with our fans the tremendous energy that is created during a live performance. It's an experience that can't be replaced," agrees the entire Lucie group.
In the O2 arena in Prague, the group will welcome spectators on 12 October 2022. Tickets purchased for the original date (20 October 2021) remain valid for the new date (12 October 2022) and do not need to be exchanged.
THE OFFICIAL SELLERS OF TICKETS FOR EVENTS AT THE O2 ARENA ARE TICKETMASTER AND TICKETPORTAL. WE DO NOT WARRANT THE VALIDITY OF TICKETS PURCHASED FROM OTHER SELLERS.