Marek ZTRACENÝ is moving the RESTART 2021 tour to this autumn
january 25, 2021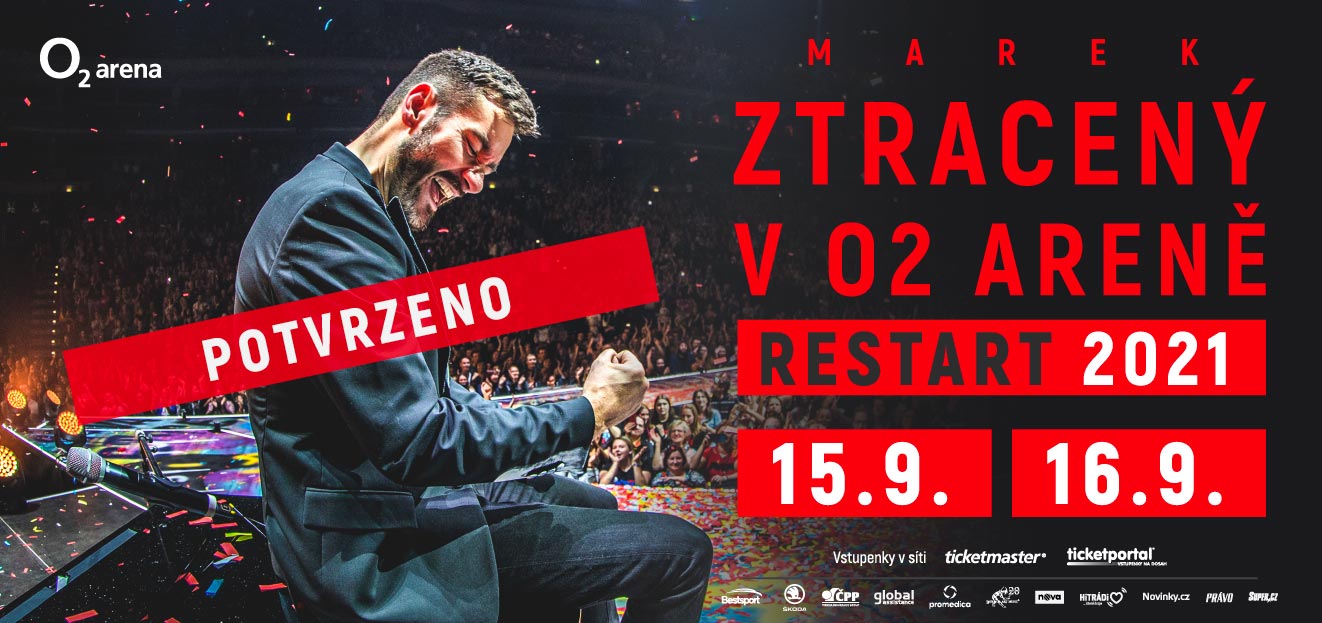 Marek Ztracený, the Czech greatest hitmaker and showman, is announcing new dates of his sold-out tour 
RESTART 2021. The series of concerts will take place across the largest halls in Bohemia and Moravia.
Concerts at Prague's O2 arena have been postponed from February to September.
All purchased tickets remain valid and do not need to be replaced.
Applies as follows:
Tickets from 20. 2. 2021 applies to the new date of 15. 9. 2021.
Tickets from 21. 2. 2021 applies to the new date of 16. 9. 2021.
At all concerts Marek Ztracený promises a spectacular show and will present not only his major hits but also his current album Planeta jménem Stres. 
THE OFFICIAL SELLERS OF TICKETS FOR EVENTS AT THE O2 ARENA ARE TICKETMASTER AND TICKETPORTAL. WE DO NOT WARRANT THE VALIDITY OF TICKETS PURCHASED FROM OTHER SELLERS.