Marek Ztracený will perform on 20th and 21st February 2021 at the Prague O2 Arena. 20 000 tickets will be donated to policemen, firemen and medical staff
may 5, 2020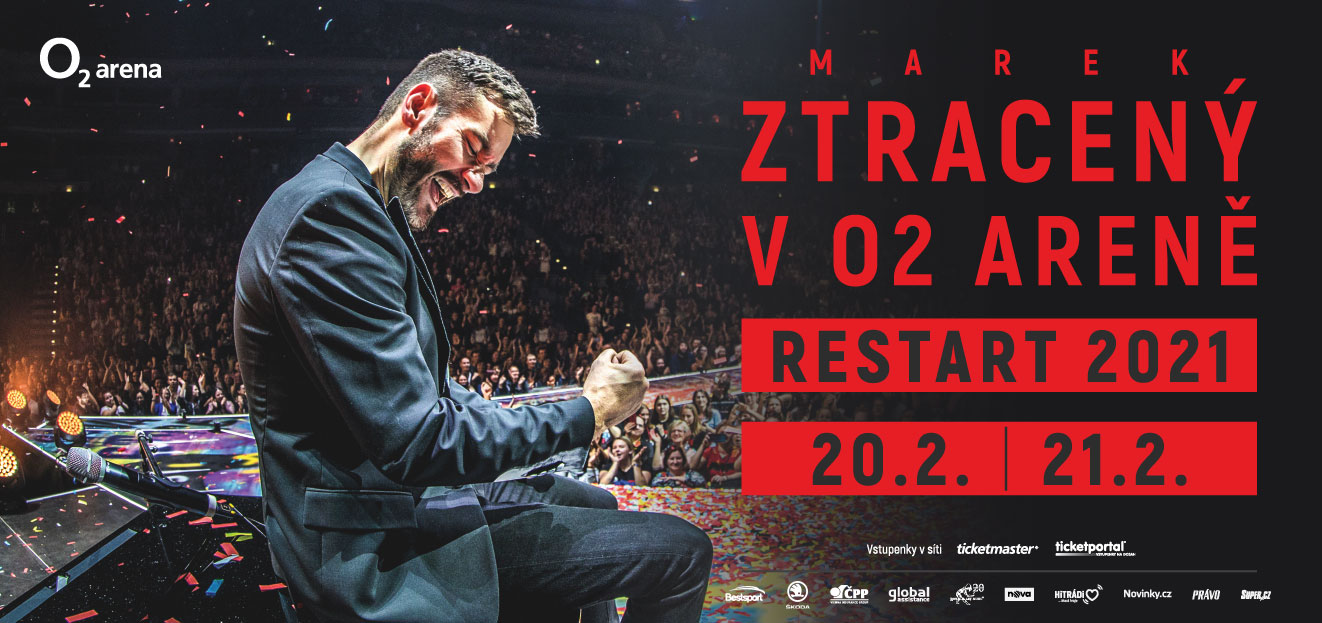 After two sold-out megaconcerts in the O2 arena, Marek Ztracený decided to make an extraordinary gesture. He announced his return to the O2 arena and added the largest halls in Bohemia and Moravia. He donates twenty thousand tickets to medics, police officers, firefighters and anyone who risked their health for the health of the others while fighting coronavirus. The tour will take place early next year.
The indoor concerts will take place on 9th February 2021 in the Brno DRFG arena, on 20th and 21st February 2021 in the O2 arena in Prague, on 27th February 2021 in the Enteria arena in Pardubice and on 6th March 2021 in the Ostravar Arena in Ostrava. He promises a spectacular show and will present not only his major hits, but also his current album "Planeta jménem stres", which he released earlier this year. Tickets will gradually go on sale from the second week of May. 
For the Prague show ticket sales will start on Tuesday 12th May at 10 am in the Ticketmaster and Ticketportal networks.