Meet the band Rybičky 48 before the concert
september 20, 2022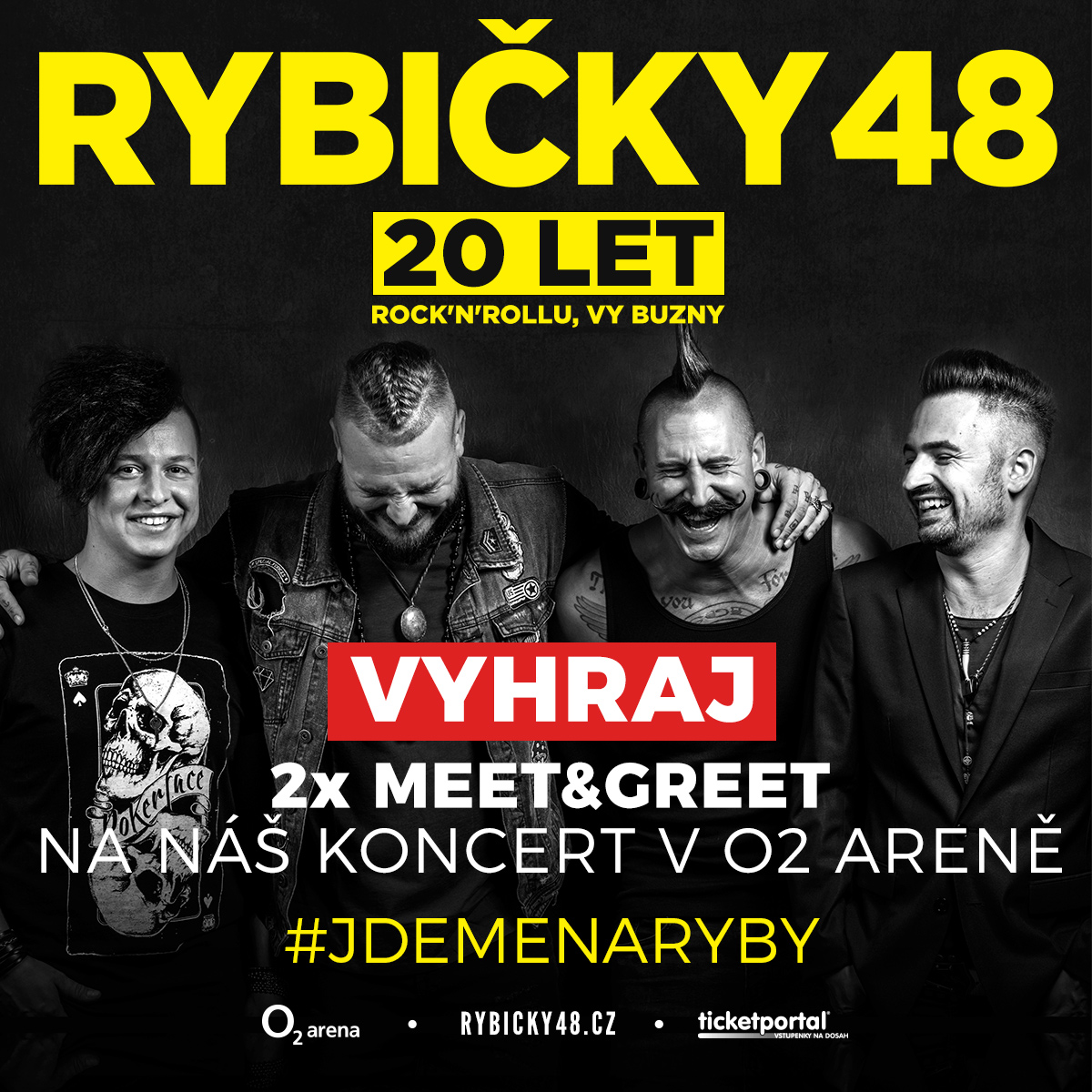 We are one month away from our biggest concert and celebration of 20 years of the band on 20.10.2022 in O2 arena. Many of you wrote to us asking if it will be possible to see the band and possibly take a photo, as we do at our concerts.
Because the concert in the O2 arena is a big party and there will be about fifteen thousand of you, we won't give a photo with each of you.
But we do have an option for those who buy a ticket in the next 48 hours (from 21 September 2022 at 00:01 to 22 September 2022 at 23:59 inclusive). Tickets purchased during this period will go into a draw and 5 winners will meet us before the concert. We may take a photo and you may even get a gift.
You can bring your spouse, partner, friend, or step-friend, or anyone with a valid ticket to meet the band.
Winners will find out about the prize on our soc. They will also be contacted by email.