MICHAL DAVID will celebrate his birthday with two concerts in the O2 arena at new dates!
april 17, 2020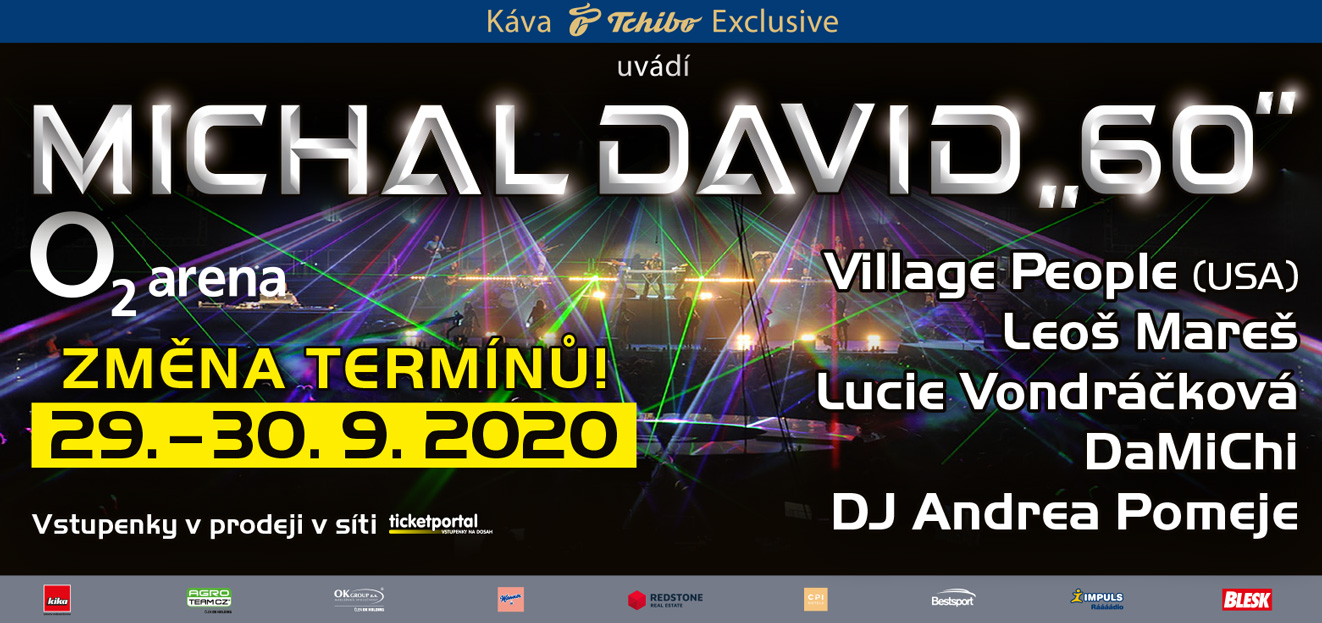 Singer, hitmaker and music producer Michal David / 59 / will celebrate his jubilee this year. And he won't celebrate alone. The celebration of his 60th birthday will take place in the biggest concert hall in the Czech Republic - O2 arena.
Due to the spread of coronavirus and the decision of the Czech government of 14.4. 2020 / ban on cultural events and concerts over 50 people / NEW concert dates were set.
The concerts will take place on 29th September and 30th September 2020.
Purchased tickets remain valid for new dates and do not need to be exchanged.
Tickets from June 11th, 2020 are valid for the new date of September 29th, 2020

Tickets from June 12th, 2020 are valid for the new date of September 30th, 2020
Ticket sales for new dates will begin on Friday 17th April 2020 at 2 pm in the Ticketportal sales network.