Mirai have a Valentine's surprise for their fans. They will play twice in the O2 arena
february 14, 2022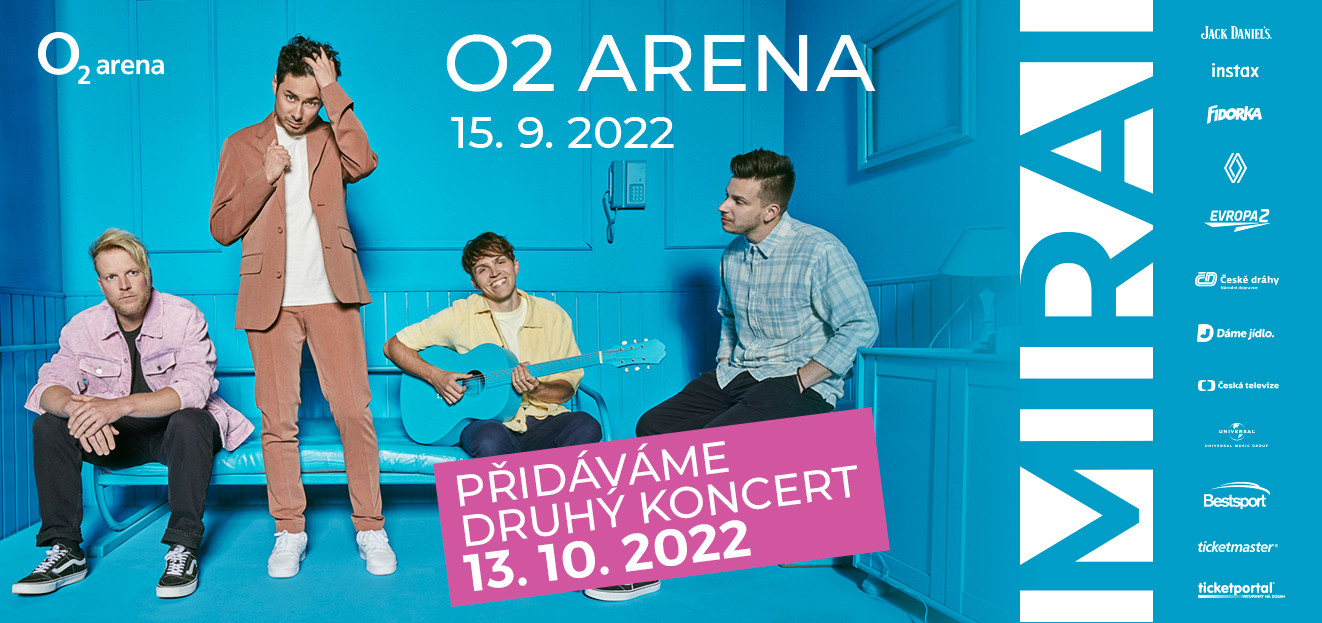 The recent holders of the Czech Nightingale in the Band of the Year Mirai category have prepared a Valentine's surprise for their fans. Due to great interest, the currently most listened Czech band has announced the date of its second concert at the O2 arena.
Fans can look forward to a brand new show with well-known hits and songs from the last album on September 15 and now also on October 13 this year. According to Mirai Navrátil, we will see "the best that Mirai can do with the largest and most expensive technology they have ever had".
Composed by Mirai Navrátil, Šimon Bílý, Tomáš Javůrek and Michal Stulík, Mirai released their third album Maneki Neko last year, thus confirming their position on the Czech music scene. With his biggest hits, a spectacular show and distinguished guests, he will perform twice at the O2 Arena in Prague.
"We have a lot of respect for that, but in recent weeks we have been constantly explaining to people that the hall is full and we have nothing to offer them. Since it's been a concert for a long time, we thought we'd risk it and do the second one. If we go through our pants, but we'll have a good party in a half-empty hall, where I'll invite all our friends," says Mirai with a smile.
Tickets for the second concert are on sale to the public from Monday, February 14, 2022 from 10:00 in the Ticketmaster and Ticketportal sales networks.
When buying a ticket to any category, it is possible to receive a gift in the form of a one-way ticket to 2nd class, in the form of one unique code for one train journey to the Mirai concert with Czech Railways (1 code = 1 ride). All you have to do is select the FREE TRAVEL option after selecting a specific ticket. The one-time code can be used to purchase a ticket between 15 February and 14 October 2022. You can find more information at www.cd.cz/poukazka in the section Applying for a transport voucher.
In addition to the purchased ticket, you will receive a 5% discount on all official merchandise. The code will be printed only on the ticket and you can apply at this address https://eshop.unimerch.cz/hledat?filter_name=mirai.
THE OFFICIAL SELLERS OF TICKETS FOR EVENTS AT THE O2 ARENA ARE TICKETMASTER AND TICKETPORTAL. WE DO NOT WARRANT THE VALIDITY OF TICKETS PURCHASED FROM OTHER SELLERS.