My Chemical Romance is moving the concert to the O2 arena. They announce the first guest
may 4, 2022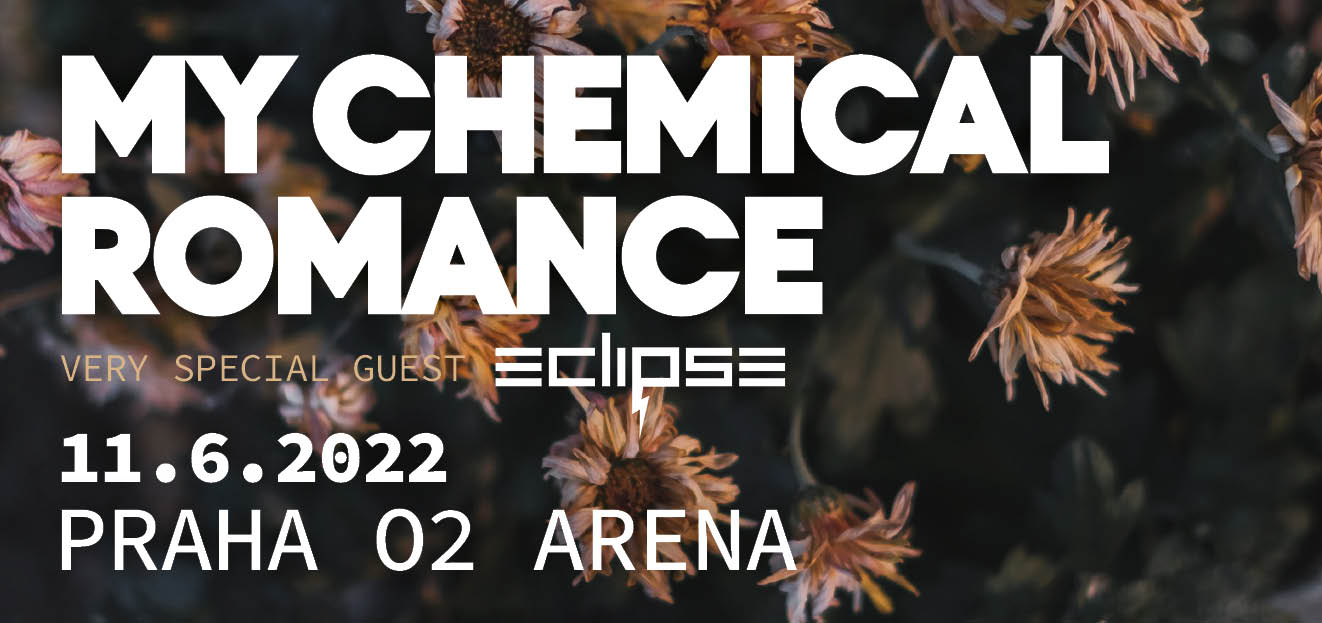 My Chemical Romance are moving their Prague concert to the O2 arena and also announcing the first guest of their concert.
Band's statement:
"Dear fans of My Chemical Romance from the Czech Republic and neighboring countries, for technical and logistical reasons, our Prague concert has been moved to a new location – to a more comfortable and hospitable O2 arena."
There is no need to exchange tickets for standing on the podium. Standing tickets remain valid and do not need to be exchanged. Due to capacity reasons, your tickets are being moved to the 4th floor of the O2 arena seating. If this change does not suit you, you have the option of requesting a refund directly from the ticketing company from which you purchased the tickets.
Customers who have tickets to seat will receive new tickets on their account with the ticketing company from which they purchased the tickets (Ticketmaster or Ticketportal). Original Sinobo Stadium seating tickets will be canceled.
ATTENTION – due to this transfer, the capacity of the concert is now limited and the last few tickets remain. Please secure your tickets while they are available !!!
MY CHEMICAL ROMANCE - 11. 6. 2022 Prague. CONCERT MOVED TO O2 ARENA
As a special guest of MY CHEMICAL ROMANCE, the Swedish rock band ECLIPSE from Sweden will be introduced to a wider audience in the Czech Republic for the first time. In recent years, thanks to the albums "Paradigm" and "Wired", singles "Viva La Victoria" (almost nineteen million listenings on Spotify) and "Twilight", it has established itself as a band performing around the world, at the biggest festivals, but also at joint concerts with SCORPIONS, ALICE COOPER or AEROSMITH. ECLIPSE's more than 300,000 Spotify listeners a month make it one of Sweden's most successful bands today.
THE OFFICIAL SELLERS OF TICKETS FOR EVENTS AT THE O2 ARENA ARE TICKETMASTER AND TICKETPORTAL. WE DO NOT WARRANT THE VALIDITY OF TICKETS PURCHASED FROM OTHER SELLERS.