New date for Europe's most popular horse show in Prague
july 2, 2020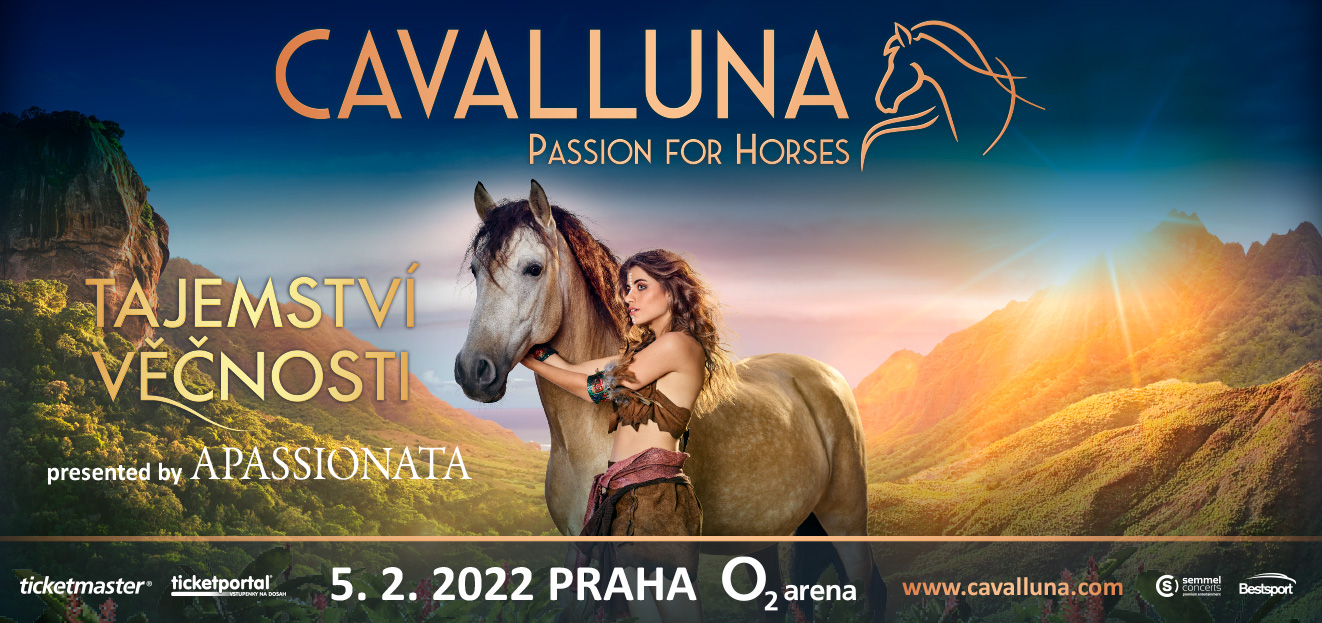 On the basis of a resolution passed by the Federal Government in Germany on 17 June 2020, large scale events in Germany are prohibited until 31 October 2020 with a few exceptions. This further extension of the ban on large scale events is of course a blow to Apassionata World GmbH as the producer of the show, as they had hoped to resume normal tour operations soon. Since it is not possible to plan the tour with any certainty under the given circumstances, the tour "Secret of Eternity" will now be postponed in its entirety by one year. The CAVALLUNA shows on 27.02.2021 at O2 arena in Prague will accordingly not be able to take place.
All tickets for these shows will remain valid for the exact weekday and time of day and they do not need to be exchanged.
Tickets from 27.02.2021 (14:00) are valid for 05.02.2022 (14:00)
Tickets from 27.02.2021 (19:00) are valid for 05.02.2022 (19:00)
With a lot of effort and commitment, a new date could be found, so that we are very pleased to be able to present "CAVALLUNA – Secret of Eternity" to the spectators now on 05.02.2022 at O2 arena.
The new show "CAVALLUNA – Secret of Eternity" once again promises the highest level of horsemanship, overwhelming displays and soulful music – all embedded in a fantastic story: Mamey, the beautiful daughter of a mysterious tribe makes the long journey through Central America to bring the stone of eternity back to its owners, her people. On her journey she meets the farm boy Joaquim, who is pursuing the same mission as she is – and so they both embark on an exciting adventure. Will they manage to solve the "Secret of Eternity"?
Already with the successful shows "Companions of Lights", "World of Fantasy" and "Legend of the Desert", creative director Klaus Hillebrecht touched audiences with a grandiose production and an unmistakable soundtrack: Thus, "Secret of Eternity " also fits seamlessly into the 17-year tradition of successful shows with horses, which have amazed more than 7.5 million viewers throughout Europe since 2003.
"CAVALLUNA – Secret of Eternity" on 05.02.2022 at O2 arena. Tickets and information at www.cavalluna.com and www.o2arena.cz.   
THE OFFICIAL SELLERS OF TICKETS FOR EVENTS AT THE O2 ARENA ARE TICKETMASTER AND TICKETPORTAL. WE DO NOT WARRANT THE VALIDITY OF TICKETS PURCHASED FROM OTHER SELLERS.